The owner of our journal tells us whether Ryanair's lasagna is good or not.
---
In June of this year, I flew a plane from the Canary Islands to mainland Spain. Even though I had breakfast, Vegan Lasagna turned out to be not superfluous on board.
The composition of Vegan Lasagna was very simple. I had only one question about the composition of soy cream, but it was clarified by the manufacturer's support service.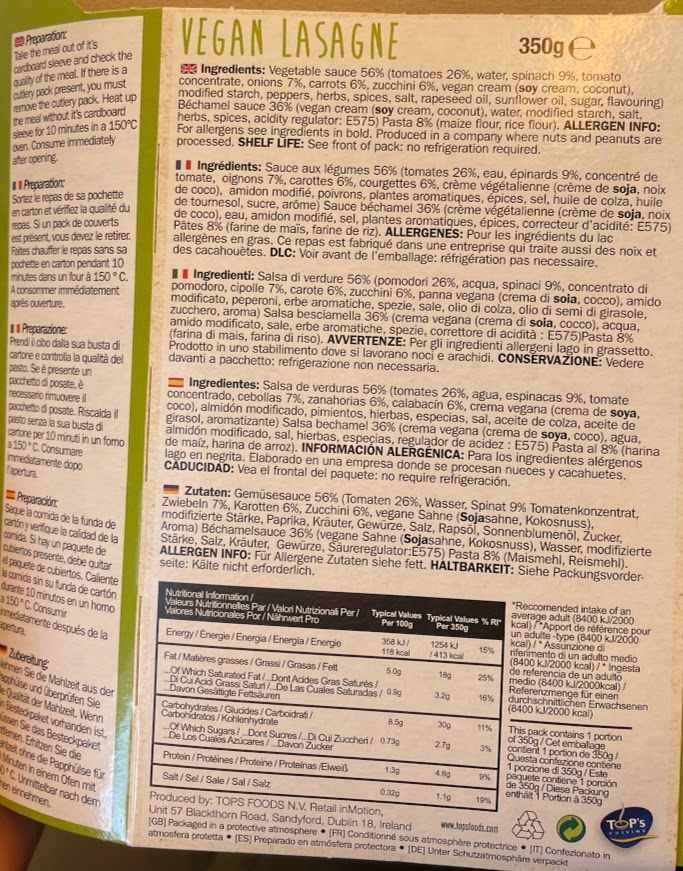 According to the composition, there is no abulmen component, so the lasagna is not very substantial. It was not convenient to eat this lasagna, because it was given us as hot as hell. If you lower your standards a little bit, lasagna is rather good and you can rejoice in the fact that you won't be left hungry during the flight.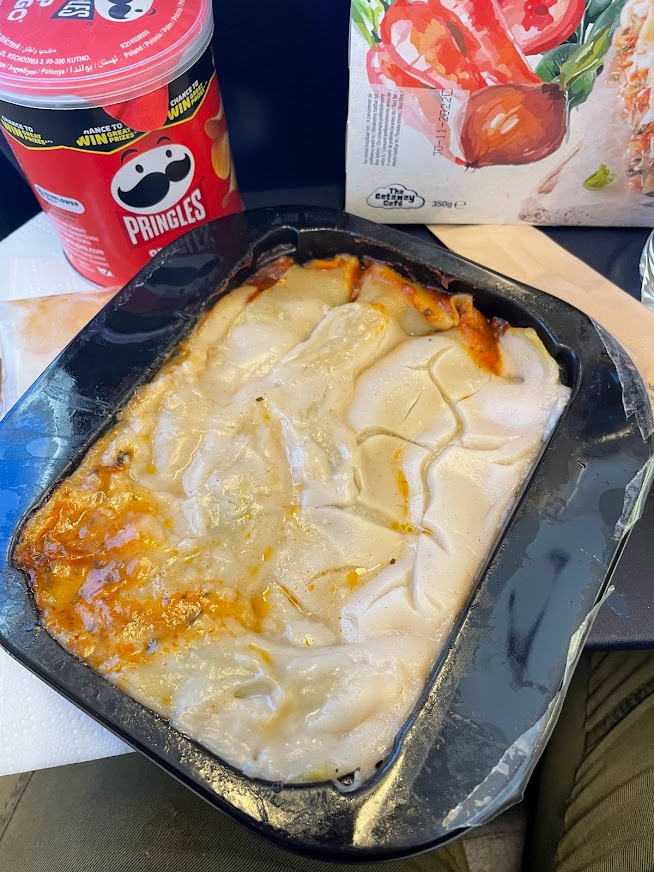 In the title photo, you can see a set which you can get for 10 euros: a meal, a snack and a drink. Apparently, besides lasagna, there is also a sausage roll, but I don't know its composition.
Translated by Eliseeva Elena