My two trips to Spain were full of exciting experiences, so it was a bit hard to put them all into one big post. I decided to divide it into parts for easier reading. Today I'll tell you about vegan products.
---
This year I spent more than a month in Spain – 5 weeks in total. Not only have I tried local food in cafes, but I've also been cooking myself.
I've visited the Canary Islands and Costa del Sol. They are both located in Spain, but the shops and the selection of products are different, so I'm not quite sure if the following information applies to other Spanish regions.
Mercado/ Supermercado/ Mini supermercado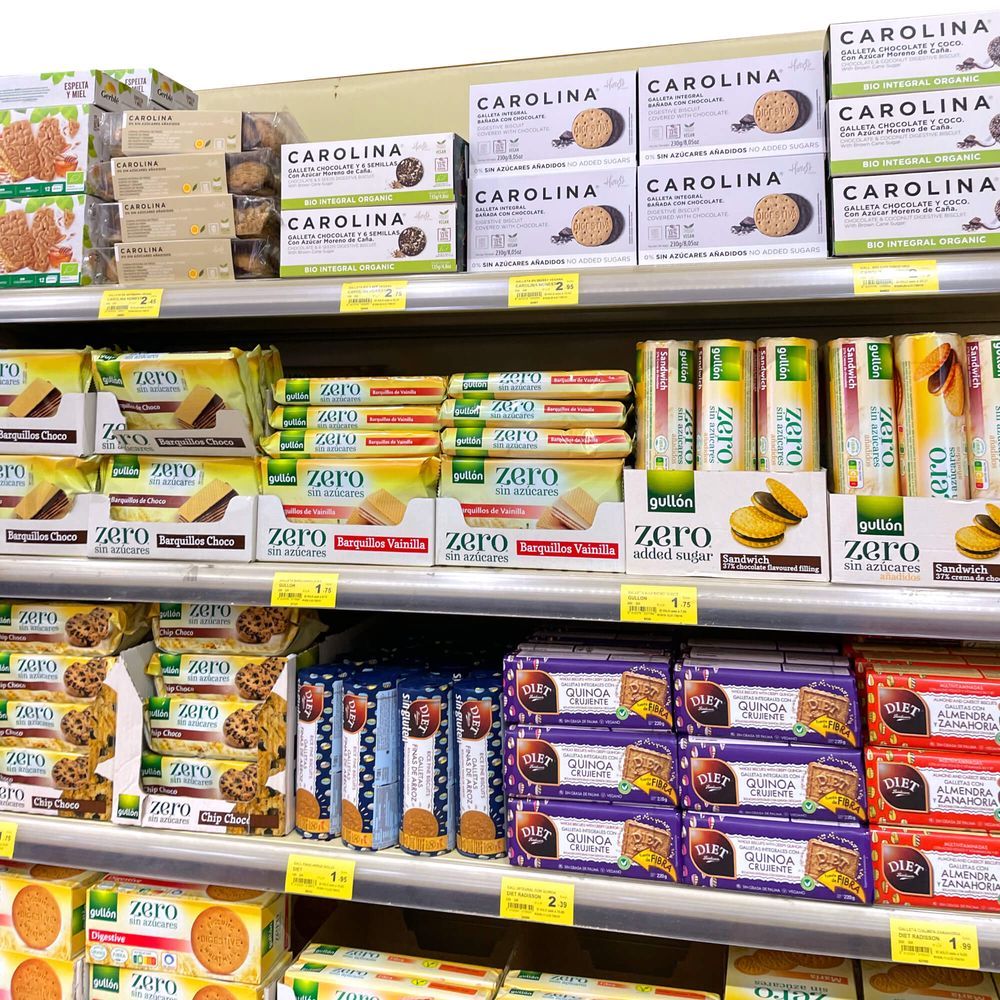 Minimarket or a nearby store.
Every street has a lot of similar shops with a few options: drinks, alcohol, milk, canned food, sweets, snacks, and groceries. Although every shop is a bit different, it's still easy to find something for breakfast in any of them.
You'd better have some cash on you. Apple pay is usually available only if your total exceeds 2-3 euros, and it's usually not the case as the products are quite cheap.
These stores can offer vegan chips, milk (Alpro, Vivesoy), gluten-free cookies, Little Life chocolate, Violife cheese, Alpro yogurts, and torta de aceite (tortillas with sugar).
VivoSoy milk with juice was the most interesting product there.
Groceries
You can find them at every corner, and that's great! Spain has the most delicious fruit, vegetables, and berries, and exports a lot to other European countries. Now after I've tried the tomatoes grown in Spain, I can't stand the Finnish ones, they seem plastic and tasteless. Now I always look for Spanish tomatoes in local stores and think about my wonderful days in Spain.
Besides, everything is more delicious in local groceries compared to supermarkets.
Lidl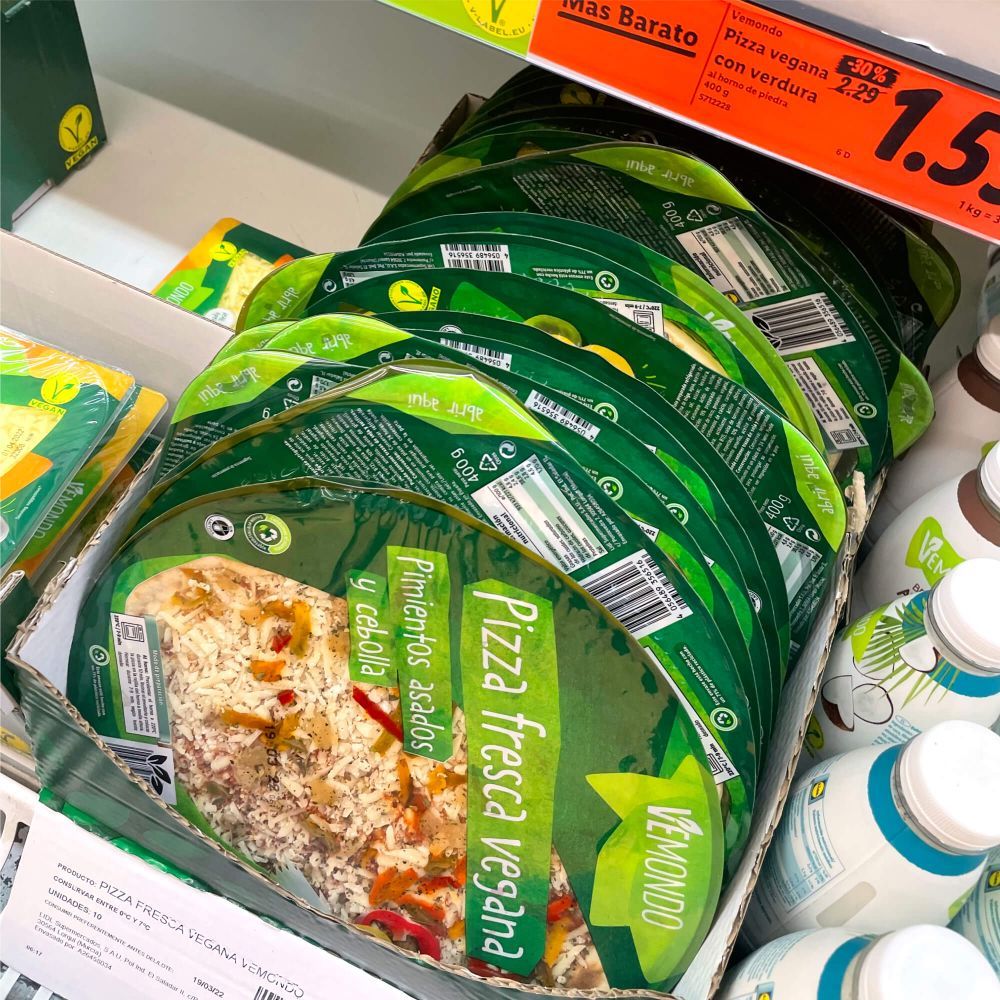 A low-cost store with a great choice of vegan products.
Lidl is my favorite store and I couldn't wait to find out what vegan products they have in the Spanish branch! Of course, it's quite similar, but you can find some unique options. Even shops on the continent differ from the island ones. I've found a lot more Vemondo products here. However, it's a real pity not all of them turned out to be actually vegan.
The choice is quite something:
Vegan Feel cheese: the first cheese in my experience to have a distinct milky taste;
lasagna - is supposed to be cooked in an oven, so if you've got one in your rented apartment then it's a must-try!
smoked tofu - it has a delicate texture and is good even uncooked;
tortilla sin huevo is a potato tortilla traditionally made with eggs, and here they have an egg-free version! Just fry it - and you've got a nice lunch;
coconut ice cream sandwich - no comments needed.
Aldi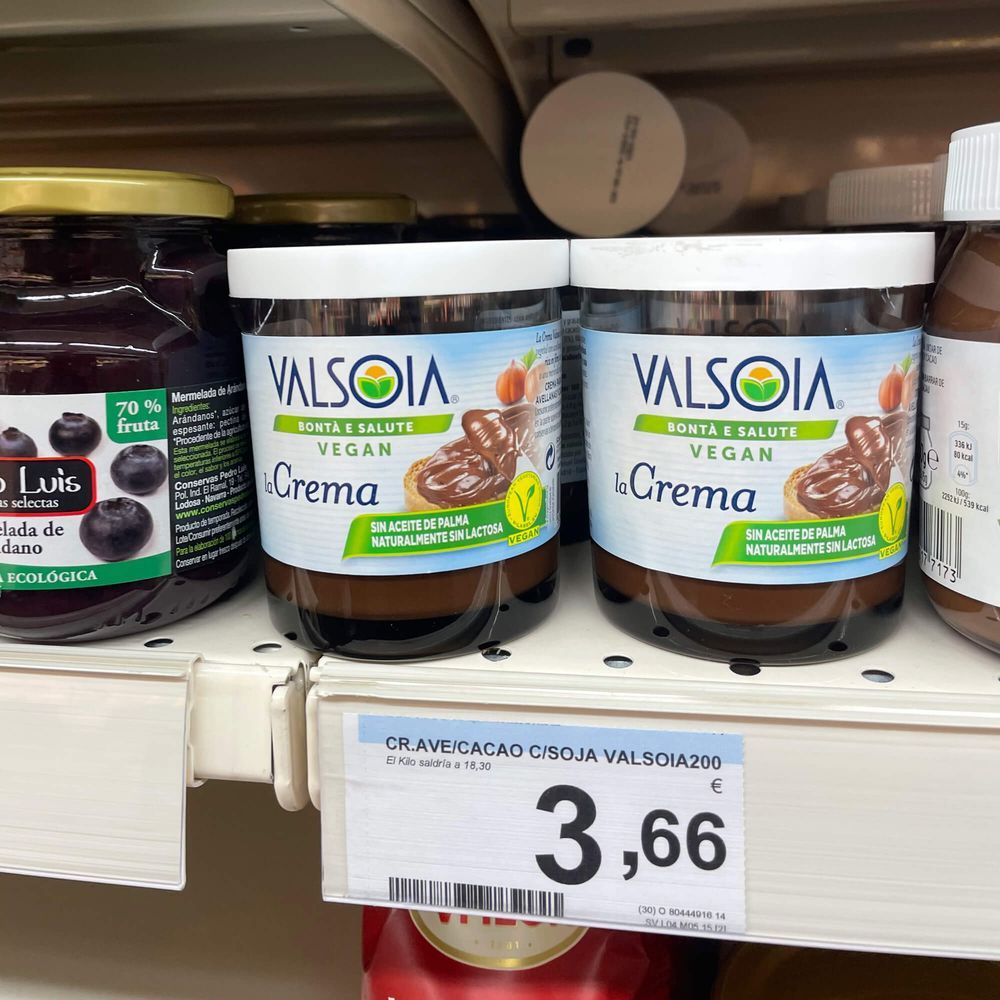 It's like Lidl, but a bit worse.
I was in this store for the first time in Torremolinos and didn't like it that much. It resembles Lidl a lot: they have products under their own brand and vegan products are placed on a separate shelf. To me, the selection was not very attractive.
Here you can find seitan, falafel, patties, nuggets, seitan-tofu, mayonnaise, chocolate nut paste, banana bread baking mix, some milk, and puddings.
Mercadona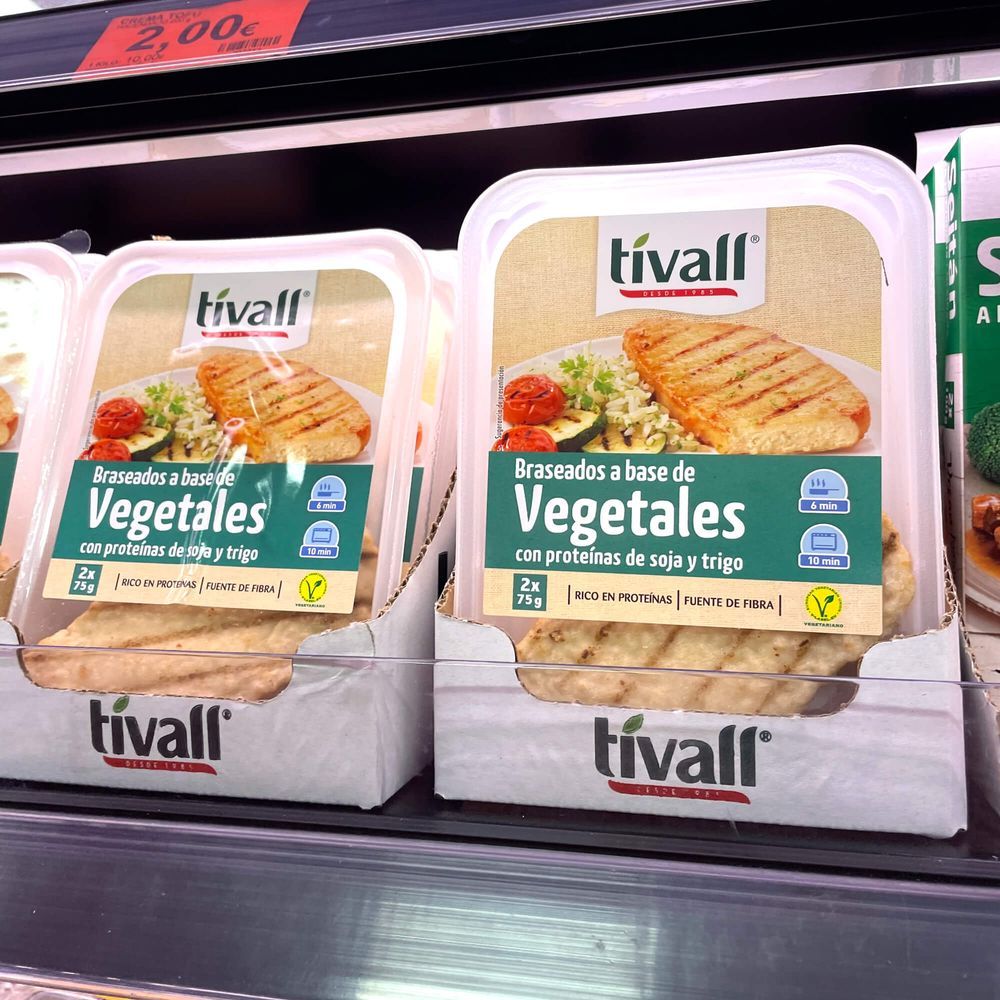 The variety of products here can be awful or great - depends on the location. For example, the shop on the station in Málaga had a lot of vegan products, unlike those in resorts Torremolinos and Maspalomas.
You can find pudding, milk, yogurts, tofu, patties, tofu cream cheese, coffee on plant milk, ice cream, sausages, churros, and cream.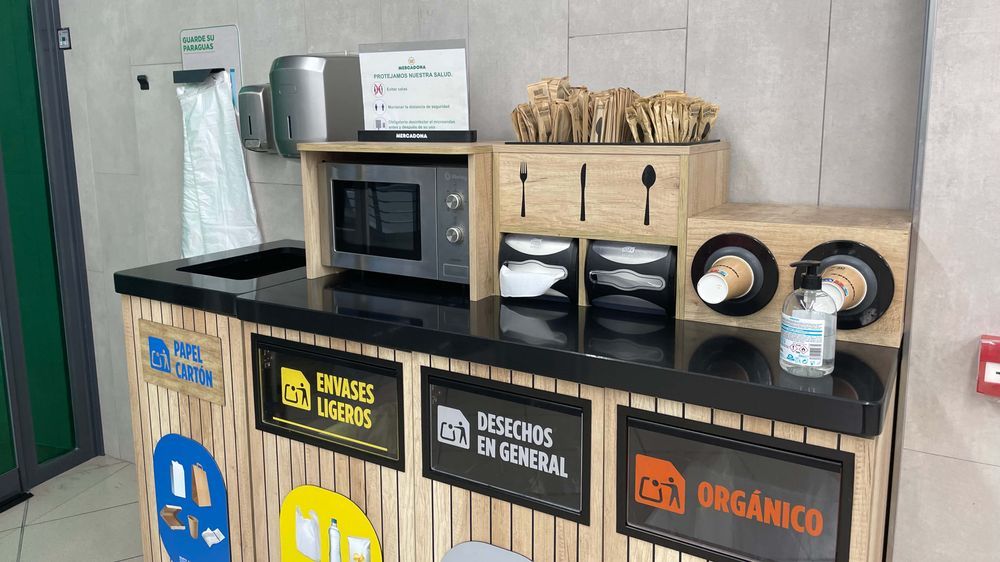 MAS&Go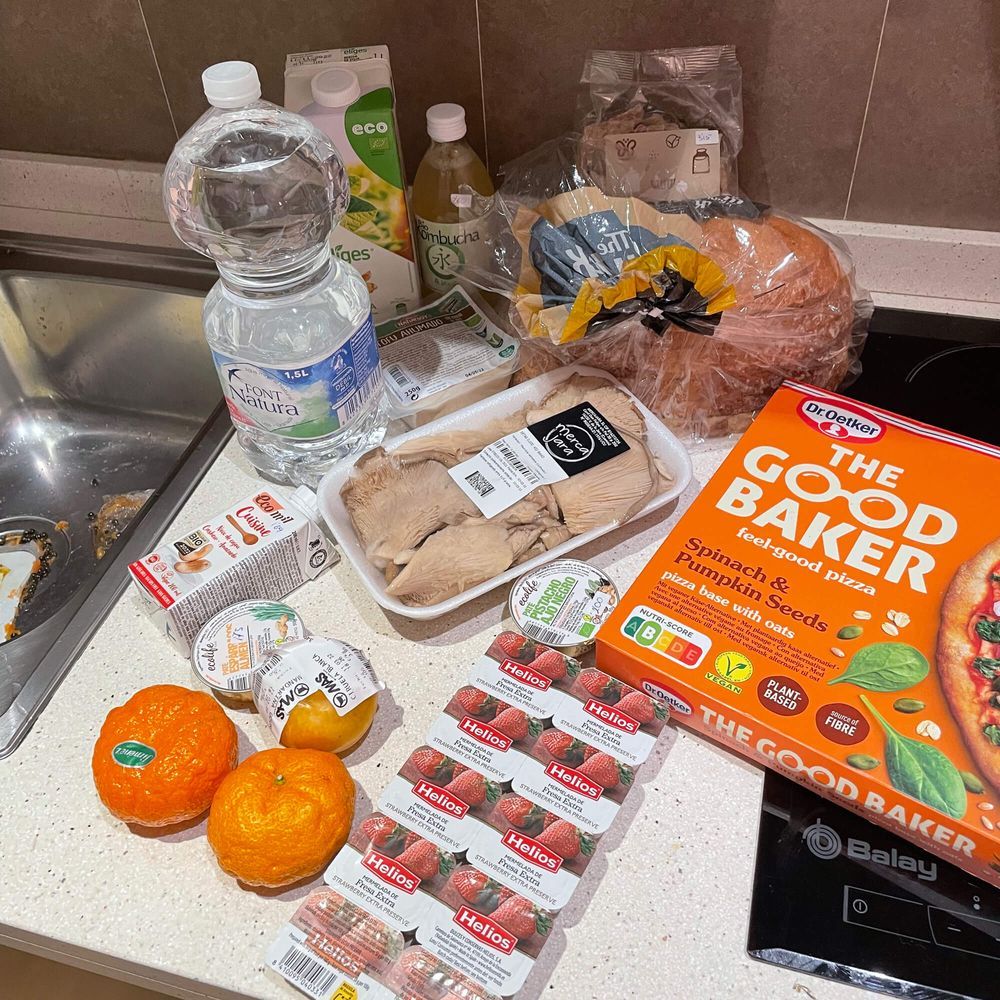 It was so good living close to this shop in Málaga because it had everything I needed. I usually bought oyster mushrooms, Good Baker pizza (it was great to find and try it again during my second trip), soy milk, strawberry jam for churros, vanilla pudding, and cooked rice.
Spar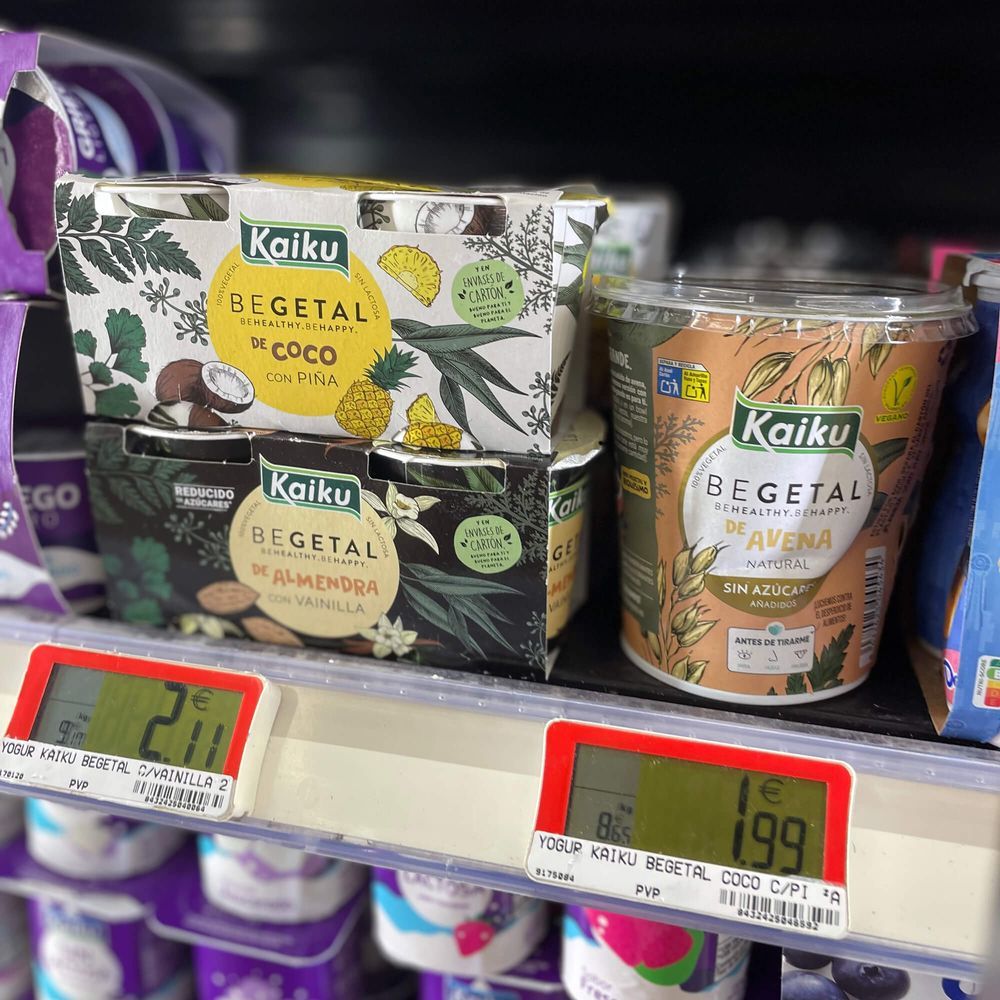 I discovered Spar only during my second trip starting in The Canary Islands. That's how I came across the RevoluGreen brand: sausages, egg tortillas, plant meat chunks, and patties. I've also found out that Heura is sold in chain supermarkets as well as in special vegan shops. Spar sells Alpro yogurts alongside local products by Kalilu. Of course, this store provides plant milk, bean paste La Piara, and sandwich stuffings. However, the star of the show is truffle balsamic sauce by Borgers. This most delicious sauce forever takes a special place in my heart. As for my husband, his product of choice is Pringles Jamón chips. Somehow this flavor exists only in Spain and Portugal and it's still vegan (although we've seen some packs containing milk).
Naturally, this would be all too good without some trouble coming our way. We were trying to choose some bread for us and it didn't have an ingredient list, so I had to look through some printouts. Some of the shop staff didn't like it, and we had to deal with an English-speaking staff member for no reason. What a bother… Thankfully, we found vegan bread after all!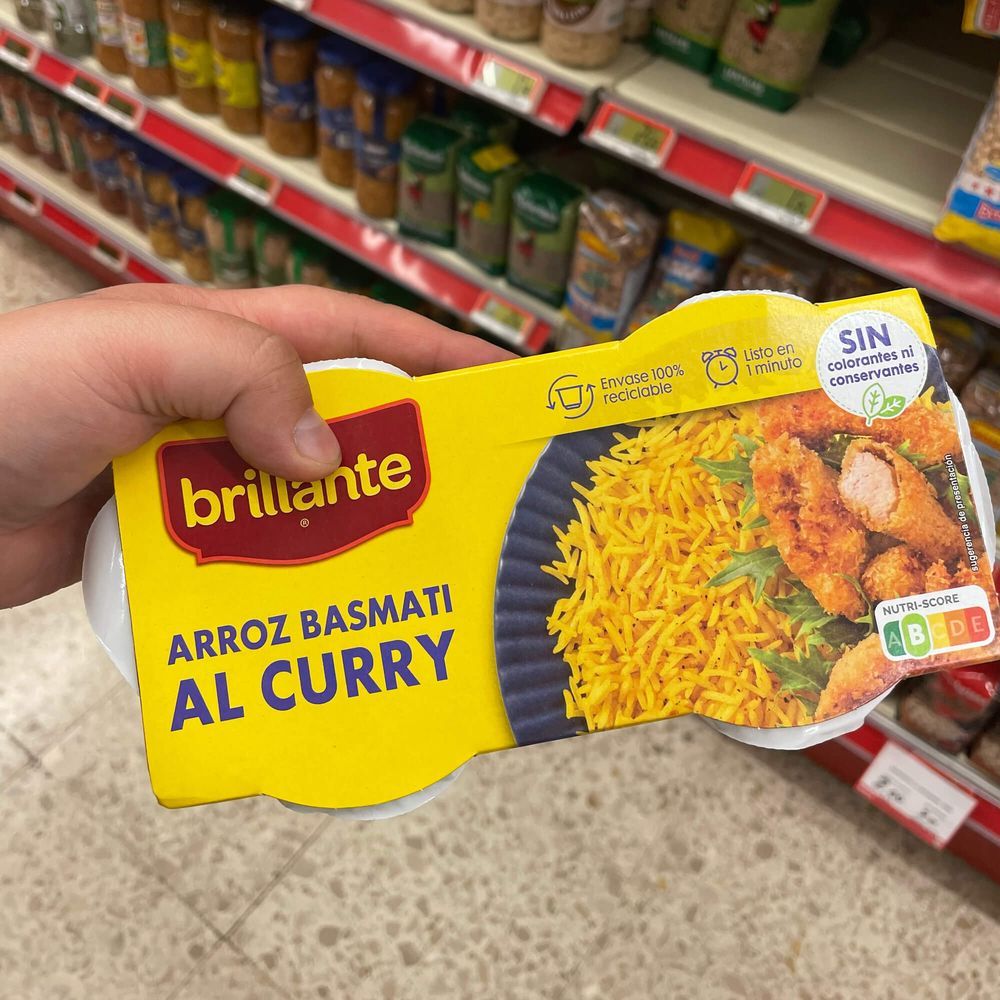 Then our journey went through a mountain village, and they had Spar there, too. Unfortunately, the choice for vegans was quite poor there. Nevertheless, we managed to find some beans, lentil soup, chips, and delicious chocolate chip cookies.
Dino/SuperDino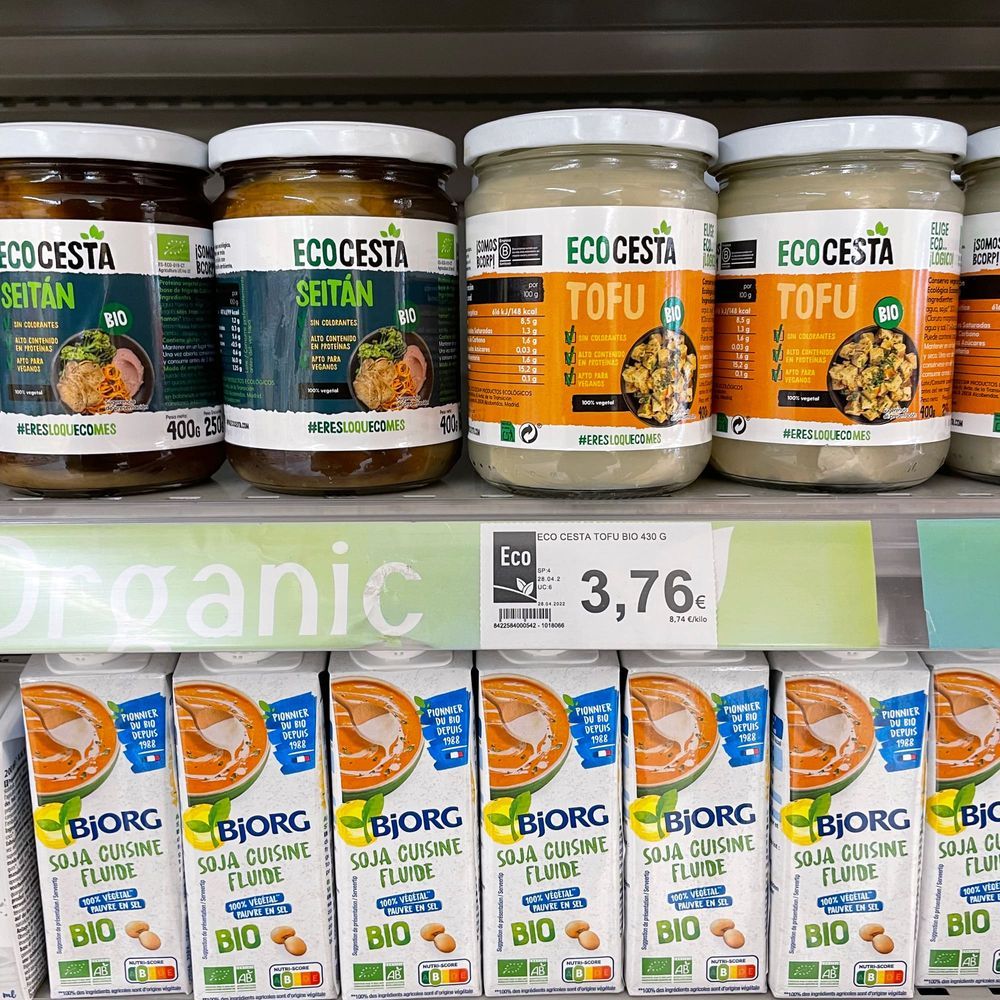 A supermarket chain represented exclusively on The Canary Islands. Dino can offer only Dino plant milk. SuperDino is much more diverse and provides not only food but also vegan sunscreen! SuperDino has lots of frozen food, especially under the Ahimsa brand. And also ready meals, milk, cookies, tofu in jars, plant cream, coffee machine capsules with oat milk, tofu, sausages, and seitan (yes, seitan is truly popular in Spain).
SuperDino's highlight was Lays truffle chips (I love truffles so much). We couldn't find this flavor on the continent.
Dia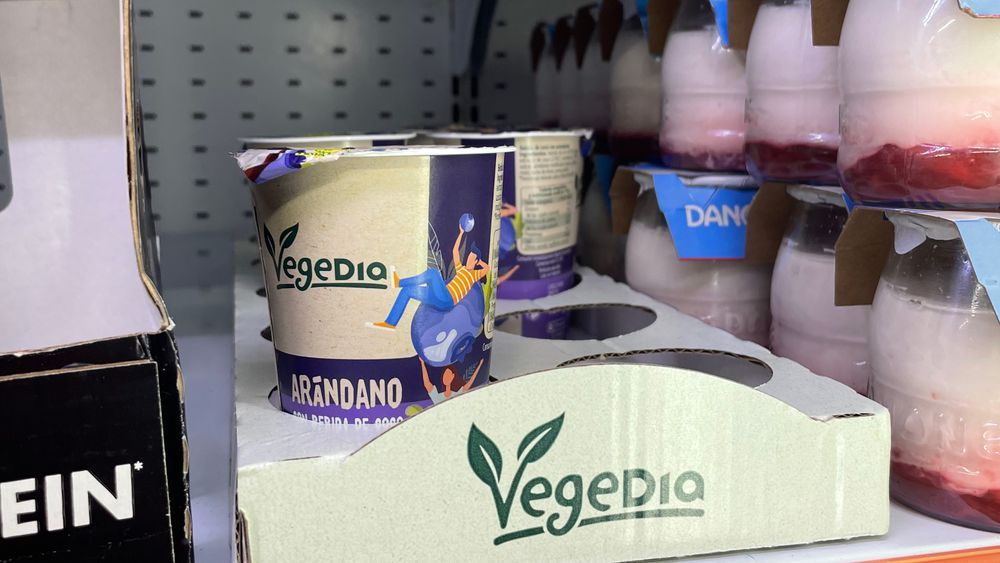 Stores similar to Dixy, popular small grocery store in Russia.
They mostly have nothing to offer to vegans. However, in Dia in Seville, I was able to find vegan yogurt, marmalade, and tofu!
Vegan shops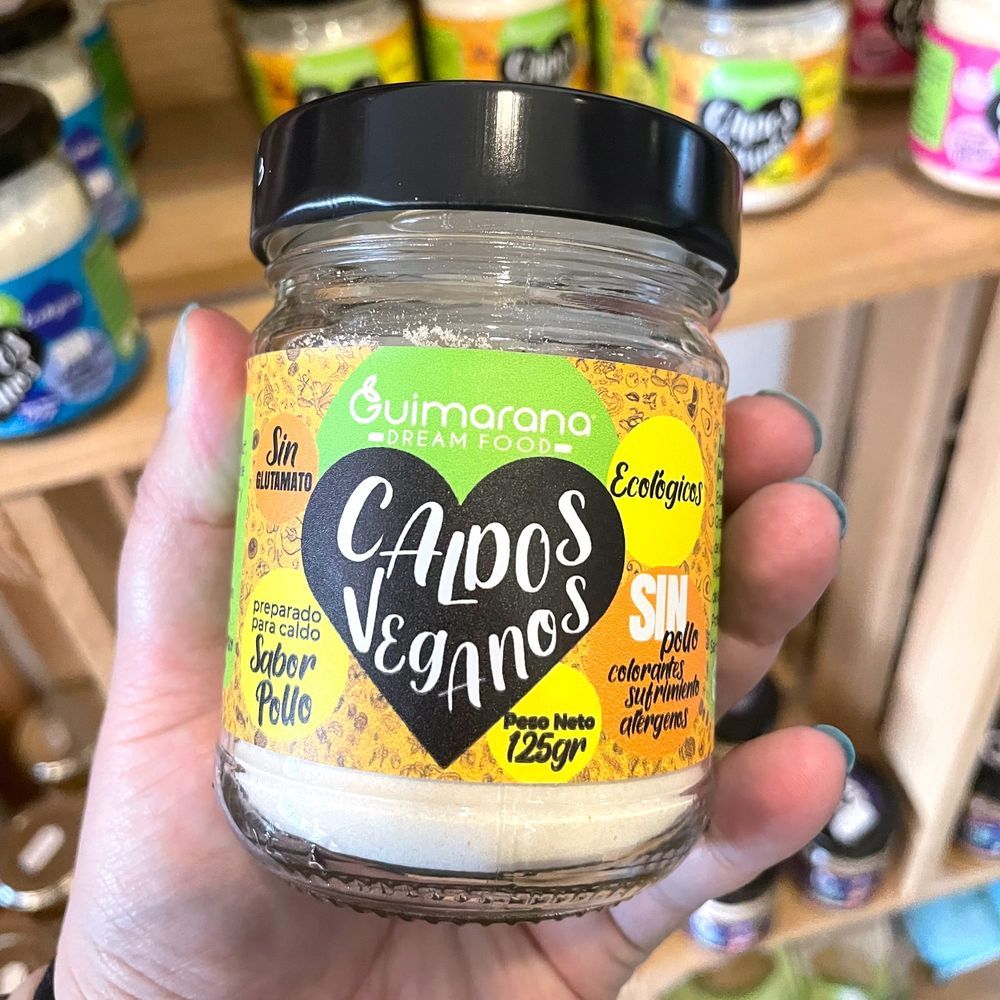 I visited only one shop of this kind — Vegan Place in Málaga. I was very disappointed. The shop is closed when they don't have clients, so it feels like no one is actually waiting for you. A shop settled on a big and busy square has a very small choice, and the fridges have too much ice. Two of the products I bought turned out to be spoiled: I had a stomach ache from camembert and Jamón had a rancid taste (oh, such hopes I had for this Jamón!).
A lot of products in Vegan Place were imported from the USA, France, and even Russia. Personally, I craved the local market. Of all the expensive products I bought I liked only the calamari, it tasted super realistic.

Eco shops
There are many typical eco shops in Spain, and they offer eco products for astonishing prices. I even saw a vibrator there. It's organic, isn't it?
My advice is to pay some attention to these shops, as there you can find exclusive locally produced goods unavailable anywhere else. Among them:
mouthwatering smoked tofu! It's an orgasm for my mouth;
the best pâté, which I tragically haven't purchased a lifetime supply of.
chocolate cone ends.
Sales and discounts
Some stores have products on sale with special stickers. The discount can be up to 50%! I clearly remember seeing this in Aldi.
Gluten-free
Gluten-free food is a cult in Spain – big gluten-free stands are everywhere. Sometimes it gets absurd: a package of ice cream or garlic powder can be labeled gluten-free. I joked that all the gluten went to seitan which is sold at every corner.
Freeganism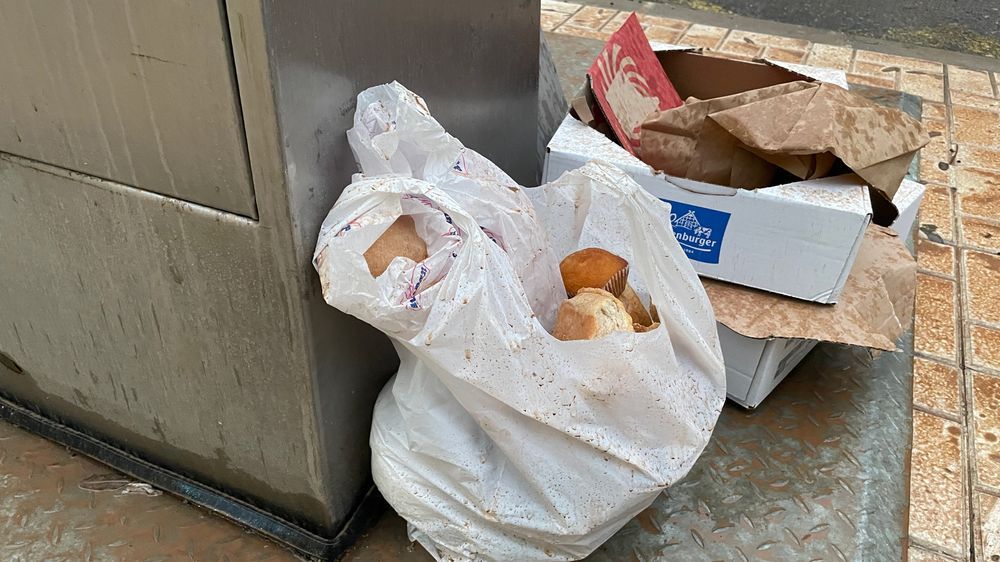 You can often find food near dumpsters. Sometimes the original package is preserved and you can check if the food is vegan.
Delivery
We used two services: Glovo and UberEats. Glovo changed our address and sent our order to Madrid. Client support refused to make a refund. That was very rude. They didn't have anything unique in their dark stores to spend 50 euros on anyway.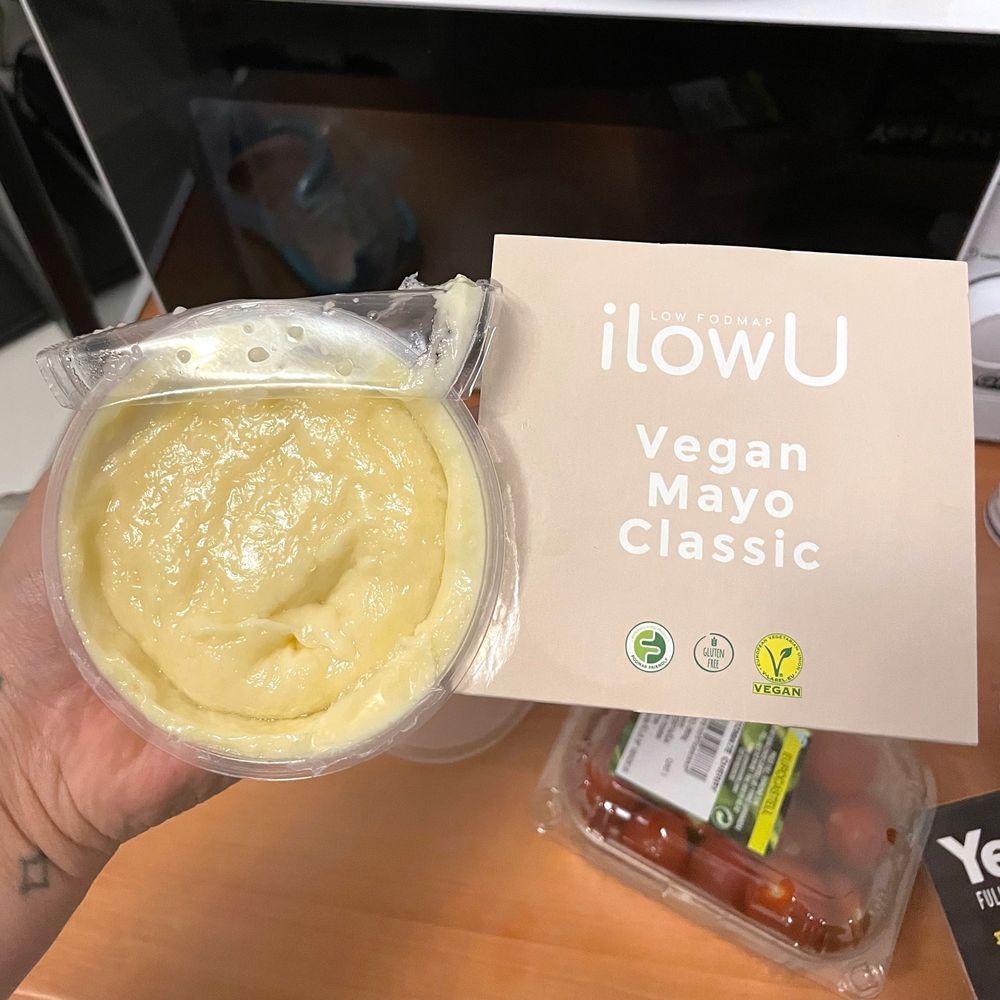 UberEats also delivers from dark stores. I didn't like anything from there except for the feta cheese, but UberEats was the only opportunity to get some ice cream on a hot day. There are no vegan ice cream cones or bars in Spain; your only option is to buy a box or a bucket, and that can be quite challenging.
Products I bought for easily cooked meals
Some advice on how to save your time on cooking with local Spanish products.
First, find cooked rice and cereals. They are sold in cans of two, and you only need to microwave them. I didn't buy any cereal or pasta at all except for the ready version. It's definitely a must!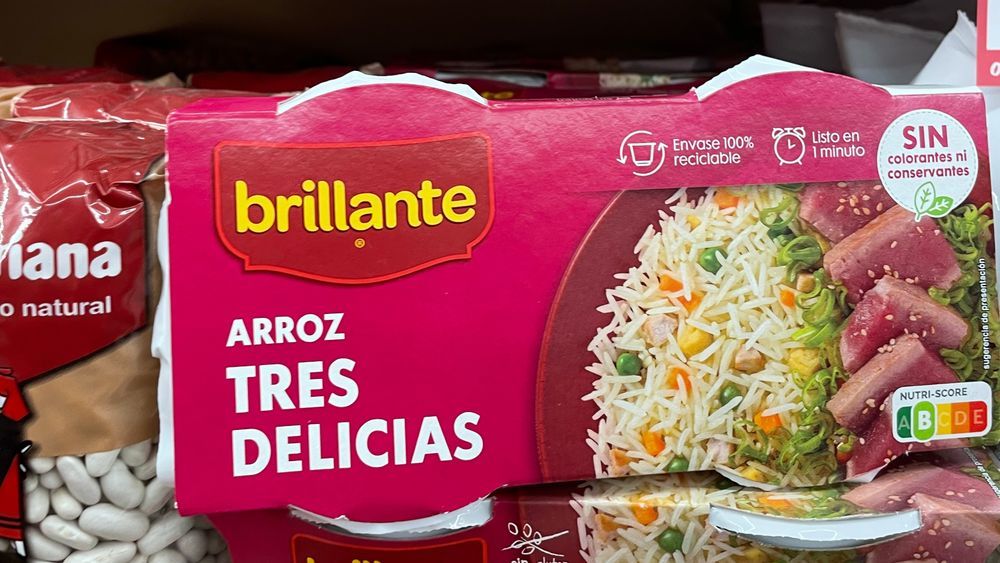 Then, gazpacho, a traditional cold tomato soup. It comes in tetra packs, which means you can drink it on the go!
Hummus sandwiches with cucumber or dried tomato are the best choice for breakfast.
Recycling
Recycling bins are everywhere, so it was really easy to recycle. The only problem was that we didn't have a recycling station in our rented apartment, so we had to build our own with boxes and bags.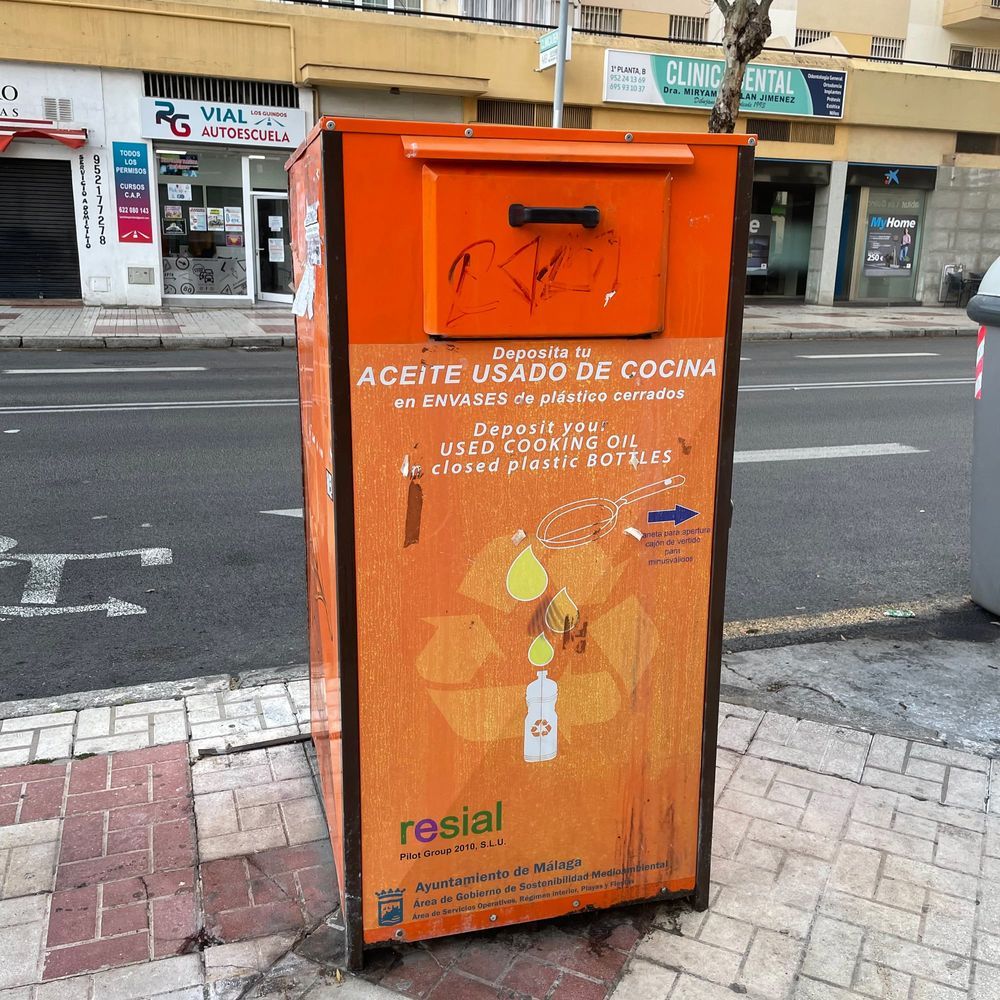 The variety of things that can be recycled differs depending on the location. However, you can be sure that plastic, paper, glass, and aluminum can be recycled anywhere. We didn't see any compost. Sometimes we saw containers for clothes and for oil. People love to deep fry here, so the recycling of oil is developed quite well: it goes into bottles and then into a special container.
In conclusion
It's almost impossible for a vegan to die of hunger in Spain: vegan food, especially milk products, can be found everywhere.
---
Translated by Arina B.
Layout by Savva Loktionov-Solovyh