It's a matter of opinion, but personally, I like getting to know a foreign culture through local dishes and products! For other gourmets like me, I have compiled a list of traditional Spanish dishes. There are both accidentally "vegan" ones and those that are veganized.
Churros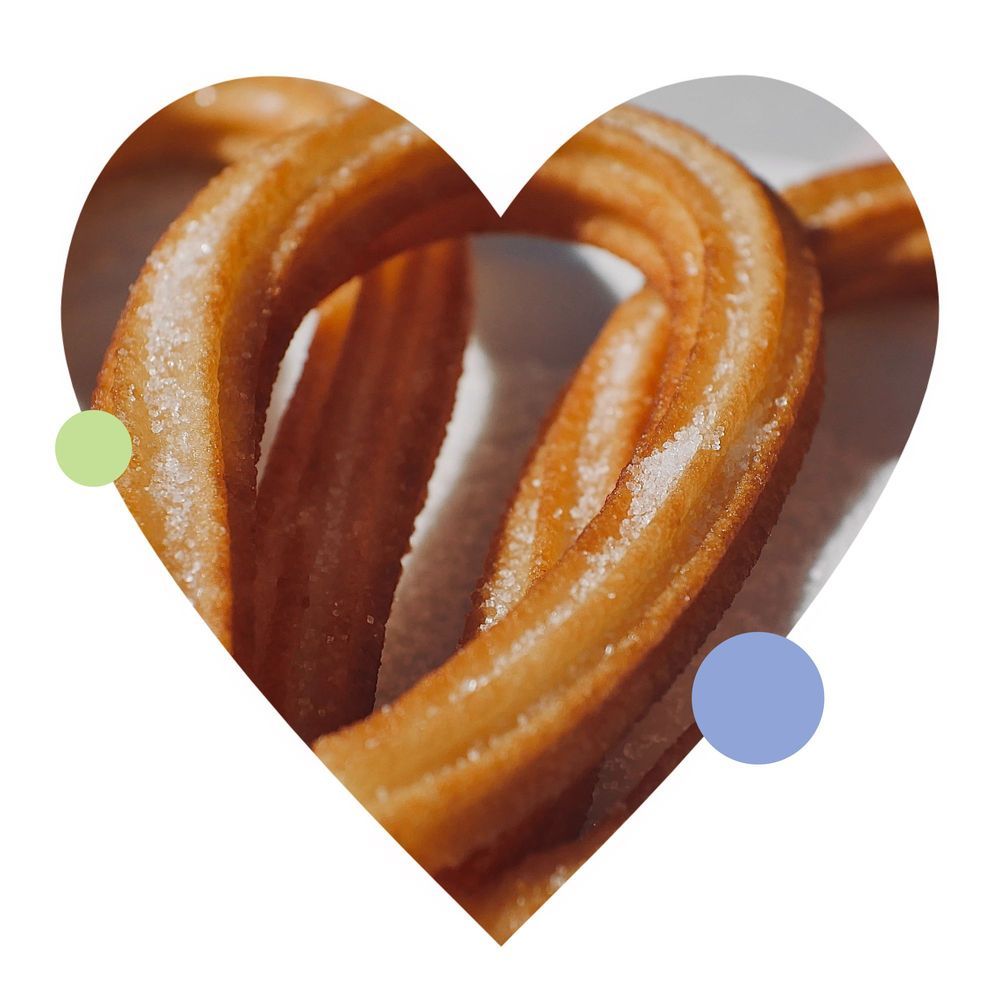 These are deep-fried pieces of dough. You can find churros in street shops and cafes, or frozen in supermarkets. The most famous churros shape is the star stick, but don't be surprised if you get spiral-shaped churros that don't have any ridges! Besides the form, churros ingredients may vary, too. The original churros recipe consists of flour, water, oil, and salt. However, some places might add both butter and eggs to it, so you need to check the ingredients!
Churros aren't churros without a decent dipping sauce (trust me, I tried it and it wasn't the same). Jams or milk chocolate spreads are usually offered with them. It's always better to check the composition of the jam though, because it may contain non-vegan additives or food colorings. I believe it's easier to carry small boxes of jam from the supermarket with you. That's what I did myself.
Gazpacho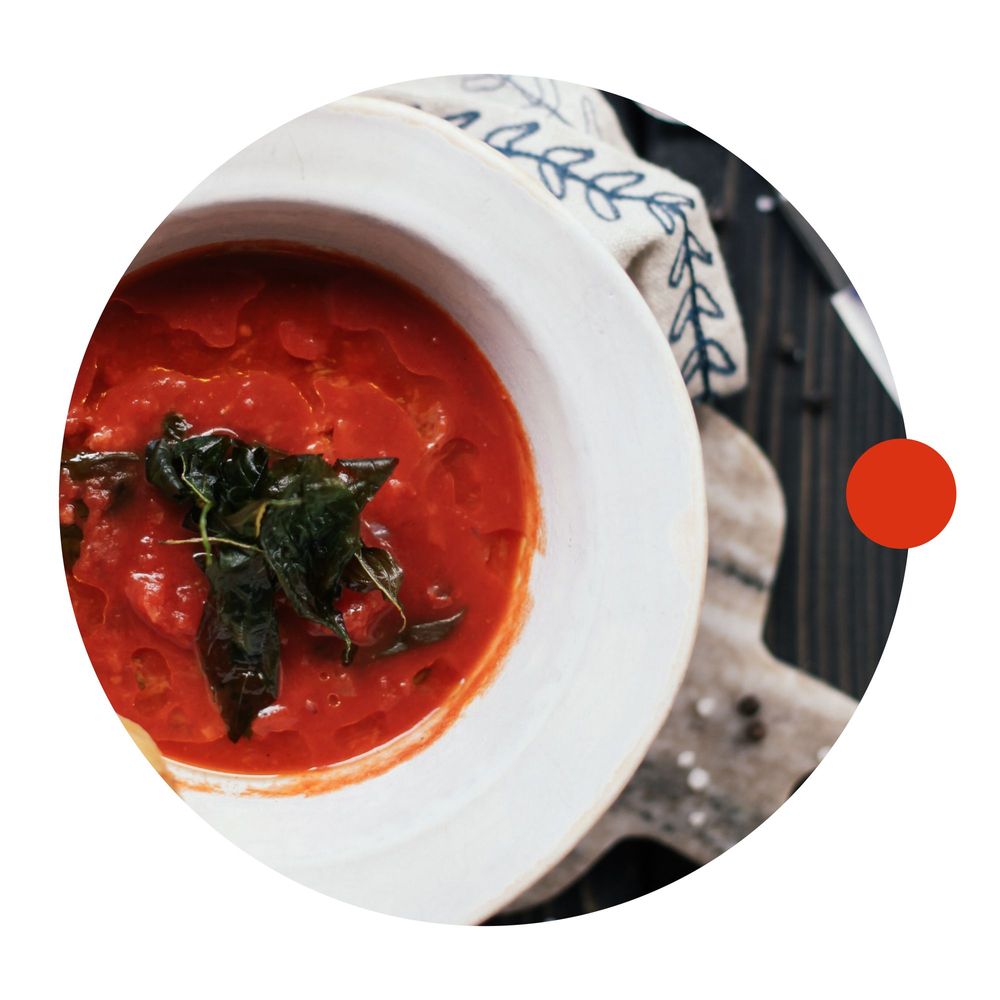 Cold summer tomato soup. It can be found both in restaurants and in 1 liter tetra pak boxes in minimarkets. I tried the second option. It was my snack on the road. This soup turned out to be surprisingly good even out of the box!
Paella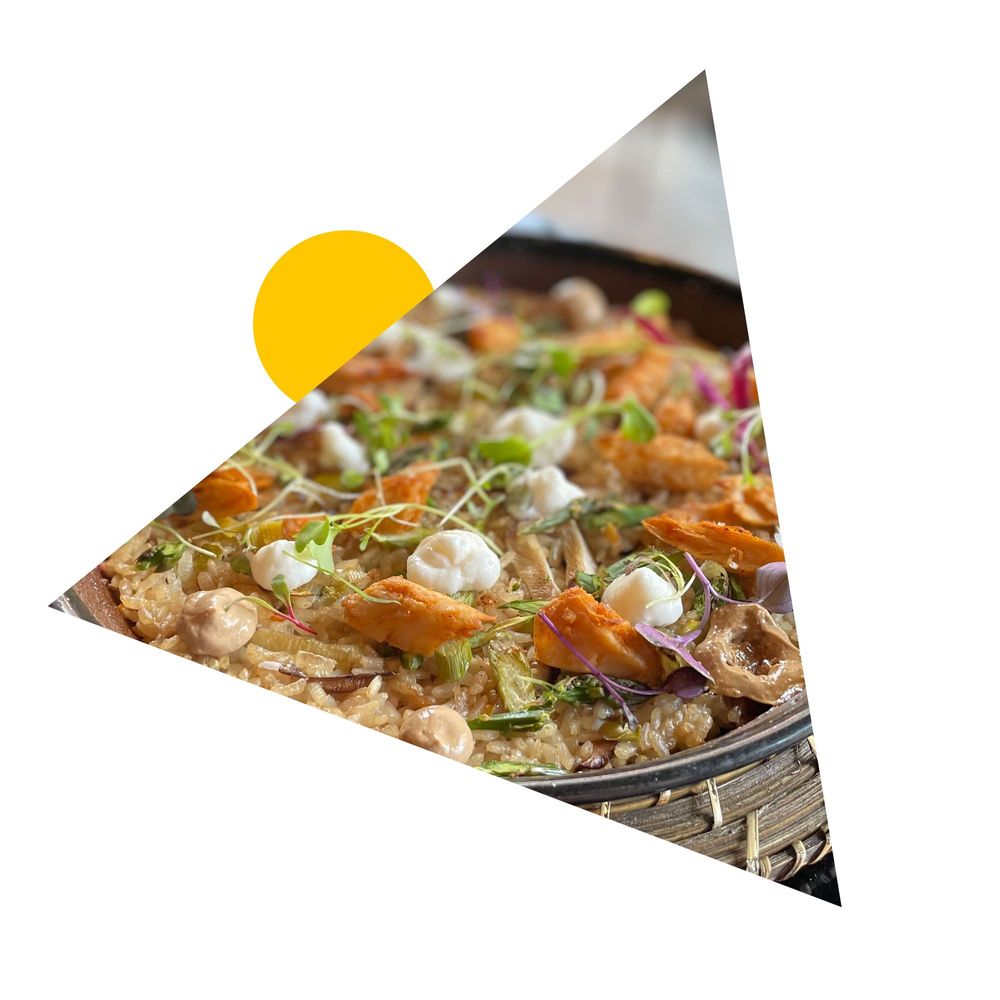 A rice dish that essentially resembles pilaf (I hope it's appropriate to say that). It is prepared and served in an authentic frying pan. Paella can be made with vegetables, seafood or chicken. To me, vegetable paella is not that interesting. I tried it once, it wasn't that tasty and not very filling. If you want a good paella, you'd better go to vegan restaurants, where they will for sure adapt it better (I speak from my experience in a vegan cafe in Granada).
Tortilla with potatoes and eggs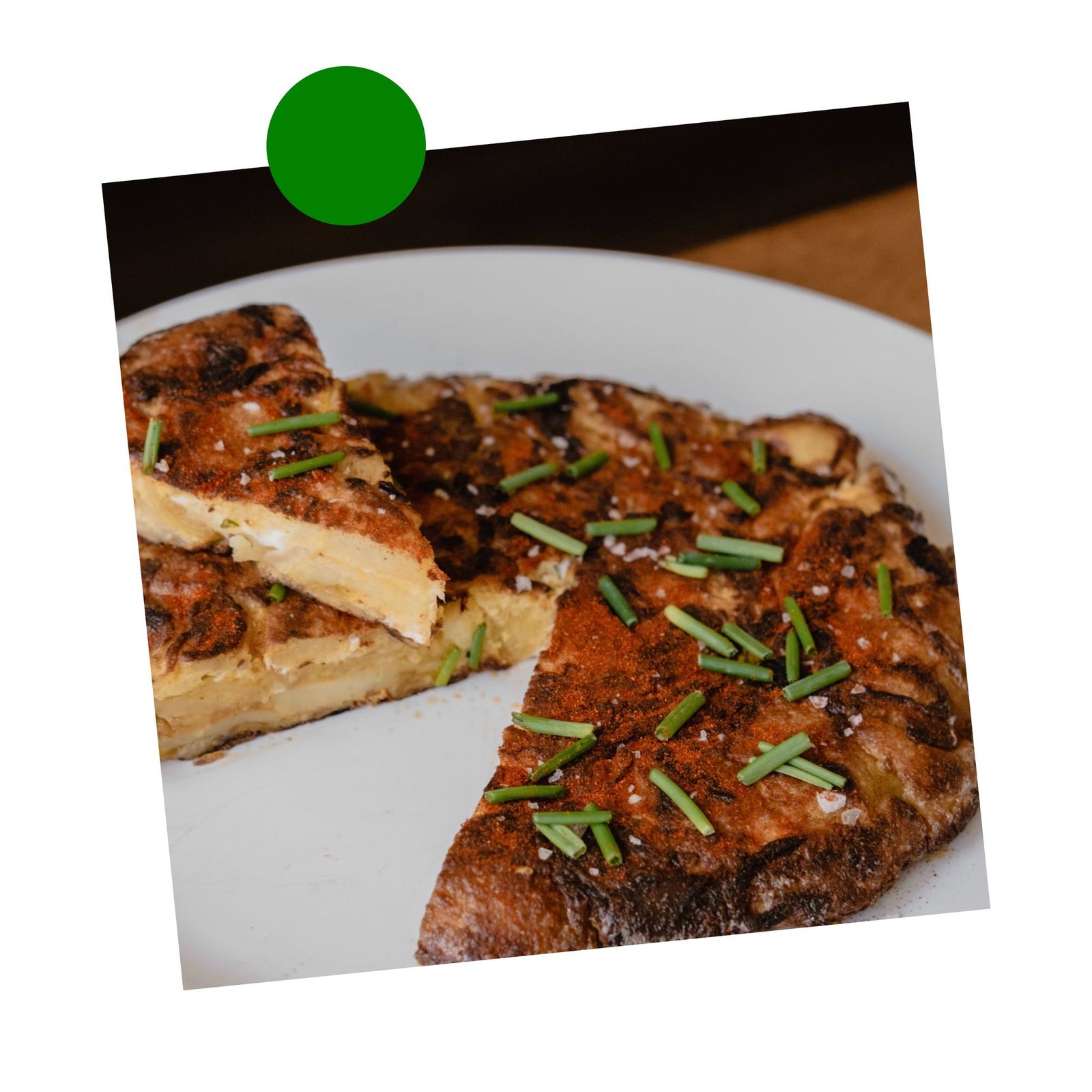 A dish that will amuse everyone who knows Russian with its name: Tortilla sin huevo. In Russian "huevo" means "fucking shitty". However, in Spanish "huevo" stands for "egg" and sin for "without". This dish is a very thick (1.5-2 cm), round tortilla, held together with an egg. Vegan version, of course, doesn't contain eggs. You can find potato tortillas both in supermarkets and in public catering. If you buy it in a store, remember to fry it, otherwise, it will not taste good.
Jamon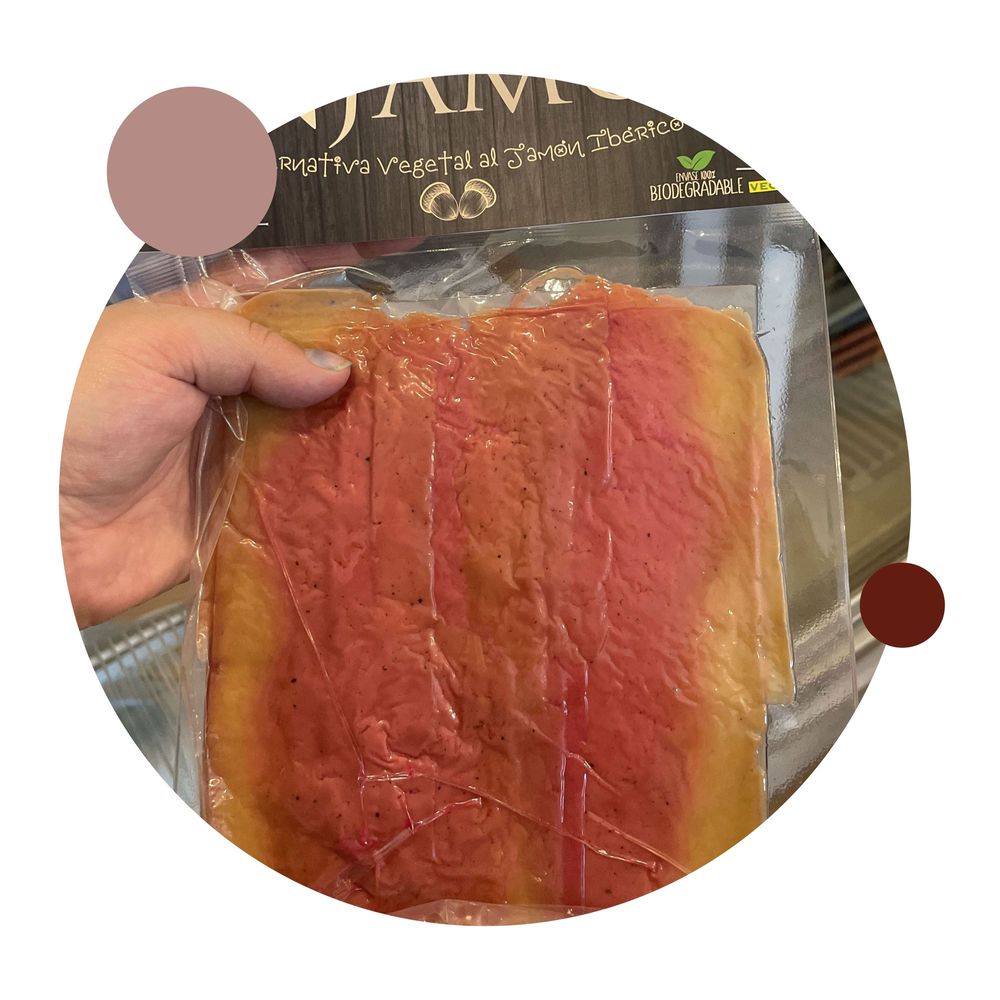 Terrible dry-cured pig legs followed us everywhere. It's called jamon, here it is served in very thin cuts. Vegan progress helps to break this sad reality - vegan jamon has already been invented. You can buy and try it in vegan shops and cafes. Unfortunately, the package I got was spoiled, so I can't say for sure whether it's tasty or not. You can also find cans of vegan Pringles with jamon taste in stores, these are indeed delicious!
Tapas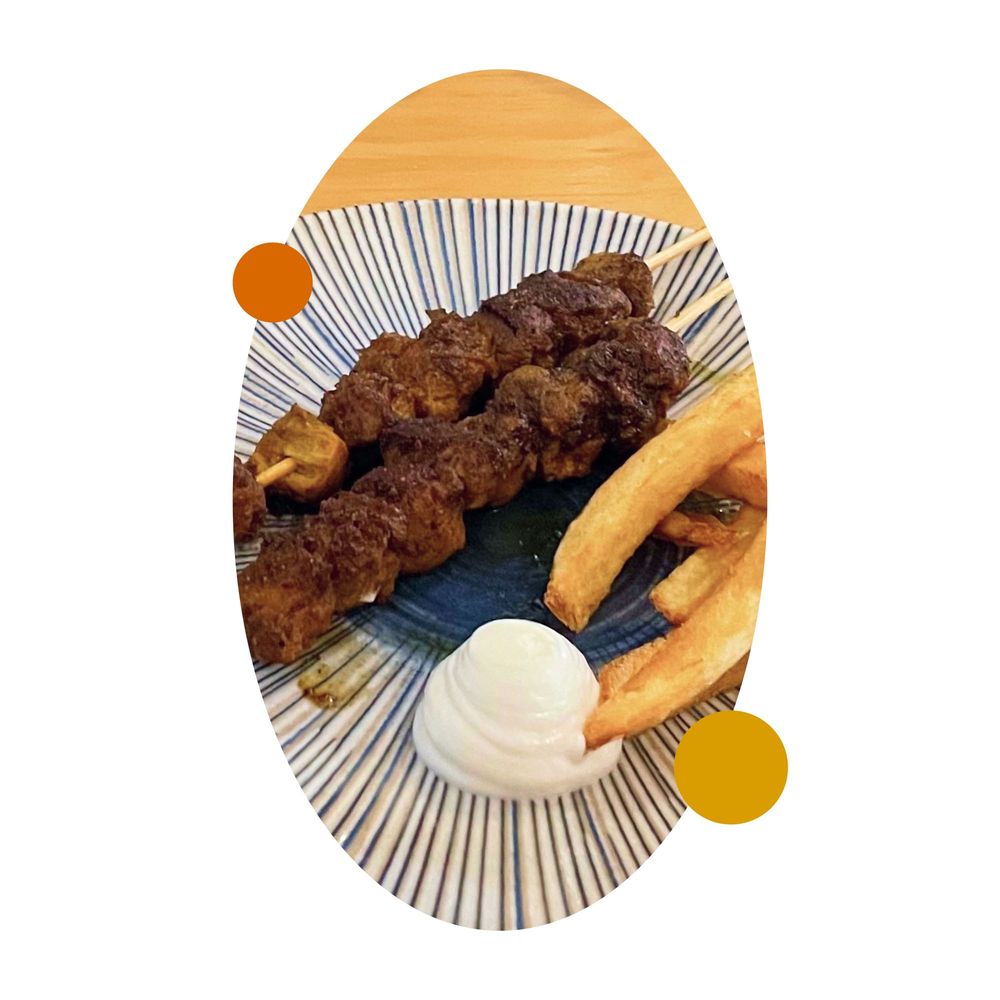 We stubbornly thought that tapas were small sandwiches, but it turned out that's actually what small snacks in bars are called. We went to a vegan tapas bar in the city of Malaga and we really enjoyed trying small portions of different snacks there. For instance, meat with french fries and barbecue sauce, soy skewers, vegan shrimp, and salads.
These are just few of the Spanish dishes that we have tried and appreciated. Of course, there are other dishes, such as ajo blanco. But I wanted to write about what we actually tried.
---
Translated by: Leila
Edited by: Ari
Design and layout by Liuba & Arina