I recently traveled from Saint-Petersburg to Kotlas and back. It took me about eighteen hours to get to Kotlas, the road back took me a day. So I had about three meals and snacks. I'll say right away that I get really hungry on the train, so I eat a lot!
St. Petersburg – Kotlas
I only bought products in Okey on "Nauki" Avenue.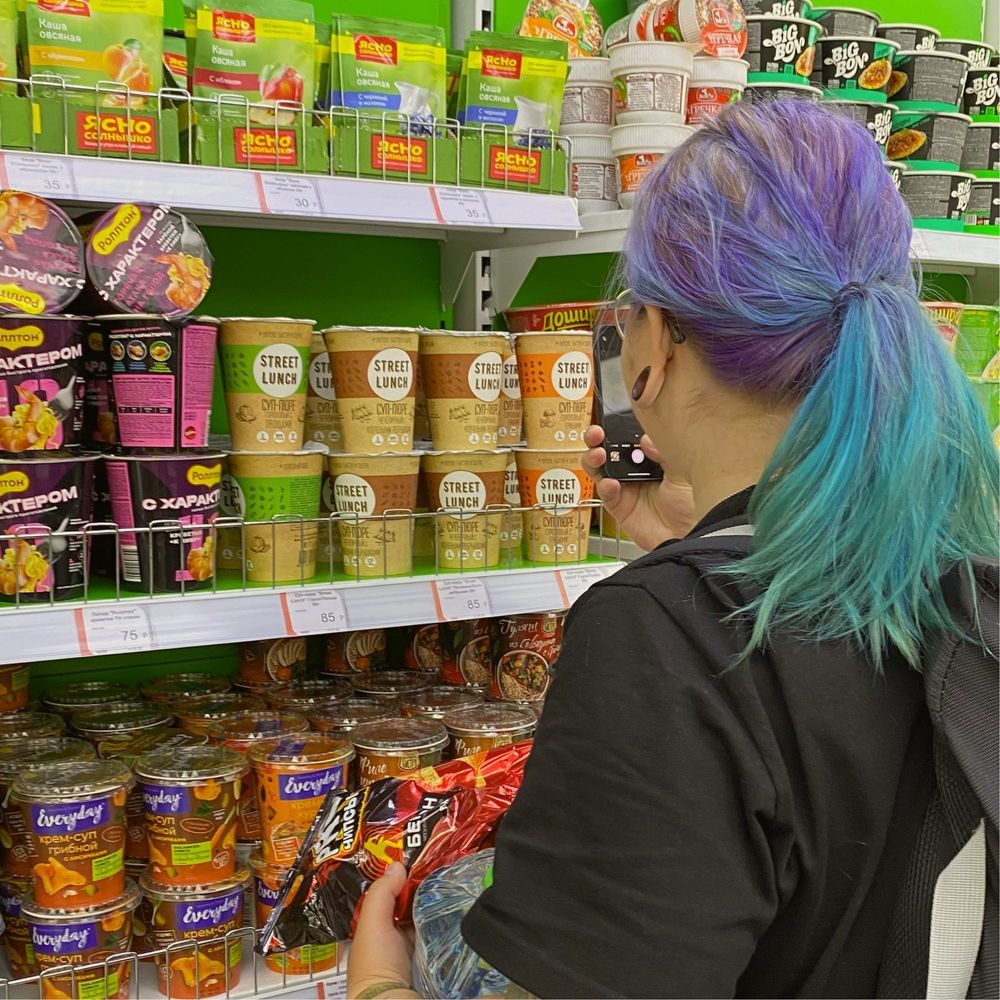 The purchase was: porridge with Mistral's oat milk, korean carrot salad and soy asparagus (fuju), Rosttofu's tofu with dill and garlic, Knorr's  tomato couscous, water "Cone forest", Alpro "hazelnut and pecan" milk and 7days' strawberry croissants.
By the way, I'd like to share a hack: besides a glass, you can also ask the conductor for a spoon and a fork. At the end of the trip, you'll have to give them back.
Lunch: couscous with half a pack of tofu. I naively supposed that tofu with a flavor additive would be rather edible. But I was wrong: I didn't take into account that it would be, at least, unleavened. I mixed the tofu with couscous to make iit saltier. It was also difficult to break tofu apart with a fork. This product was not very edible, so I never ate the second pack, and then it went bad. For the future, I am thinking of marinating tofu and cutting it into pieces in advance.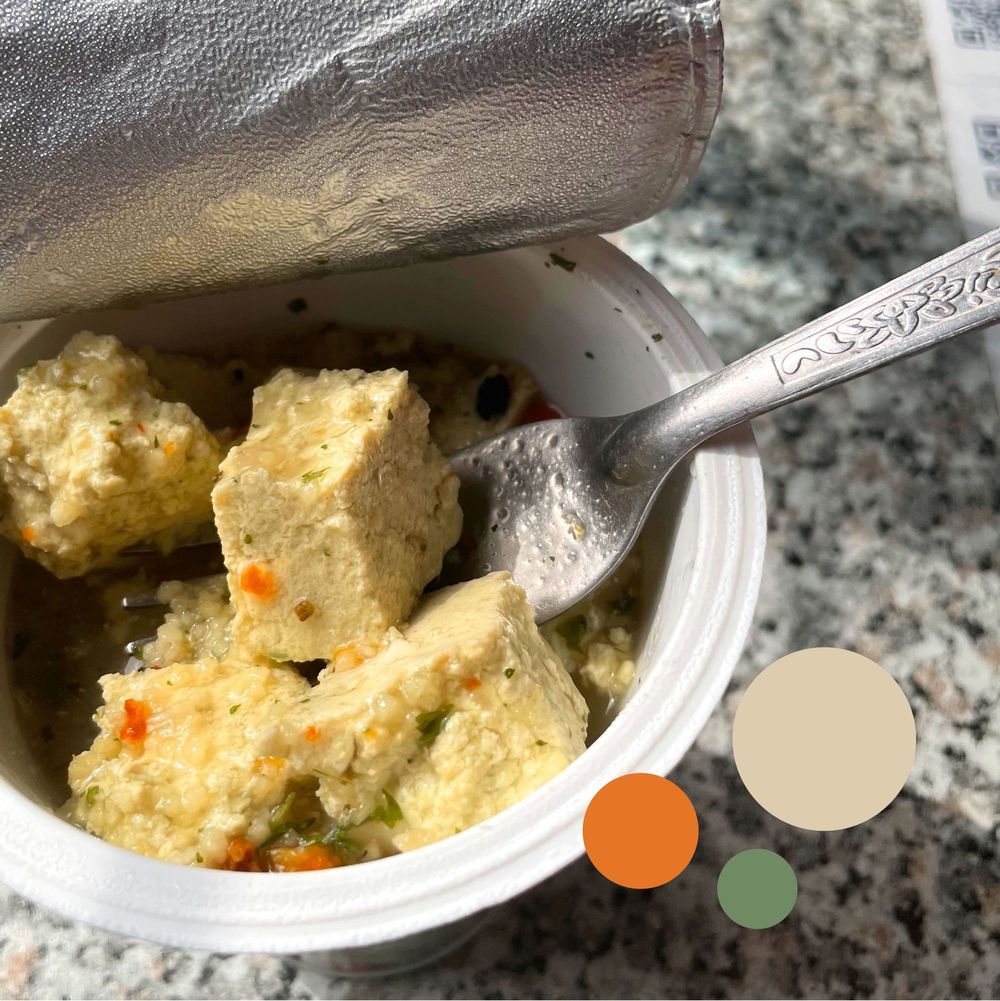 Dinner: a classic of every supermarket: korean carrot salad and asparagus. Everyone probably already knows, but I want to repeat that asparagus is made of soya, so it's a nourishing part of dinner!
Snacks: croissants with milk. No complaints, just delight!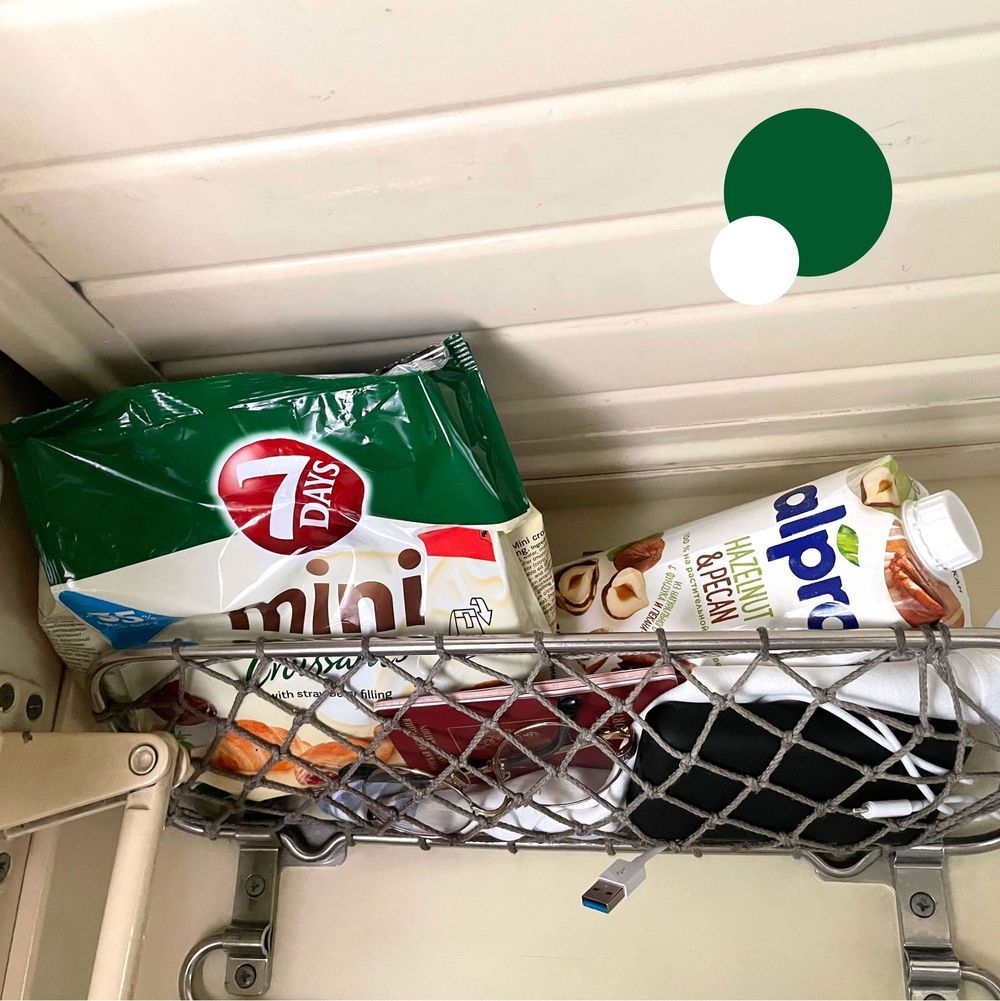 Breakfast: coconut porridge. I absolutely disliked it – tasteless rice flakes with coconut.
Kotlas – St. Petersburg
This time I went shopping at Magnit. The purchase consisted of Green milk's banana milk, Lubyatovo's chocolate cookies, carrot and Korean asparagus again, "Halva in chocolate" sweets, hummus with pine nuts, "Saint spring" water. Additionally, I had my grandma's buckwheat with fried vegetables.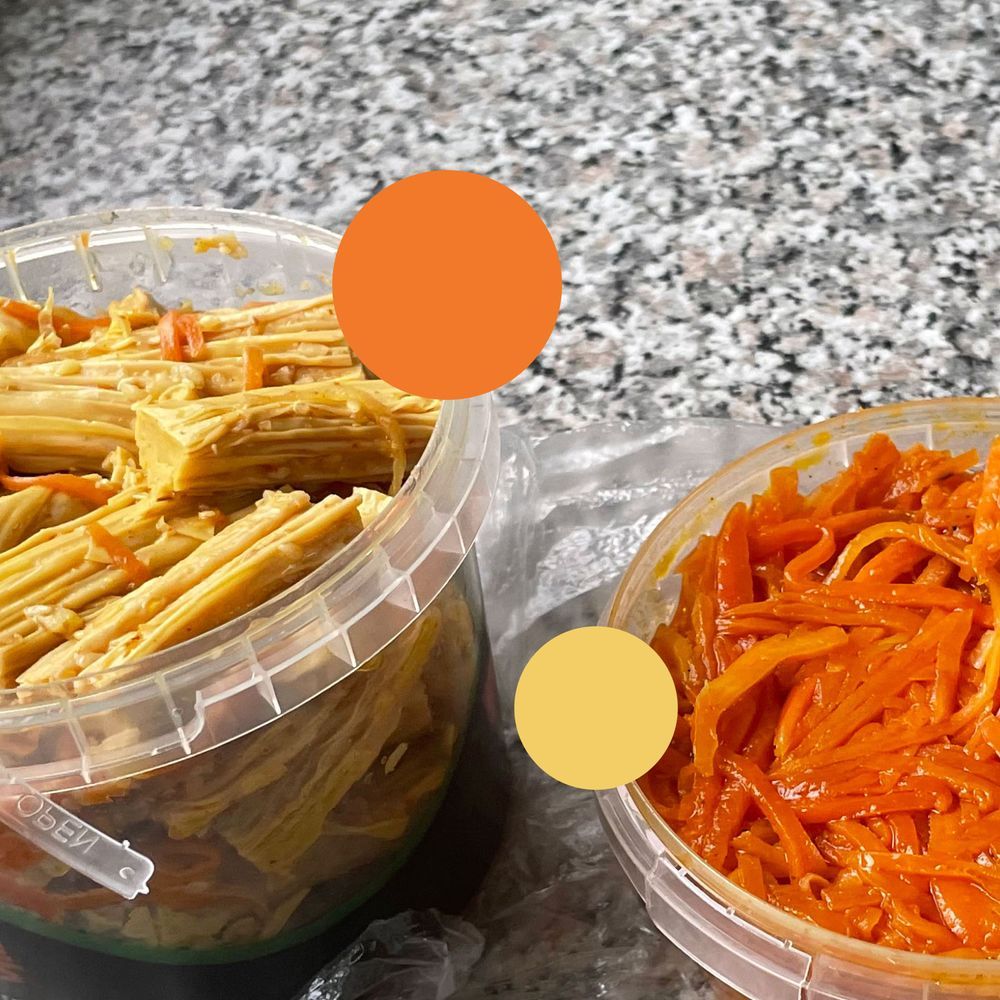 Snack: milk with cookies. Snacking on cookies seemed much worse to me. They, on top of that, crumbled all over the bag, and I had to clean it. It's better to take something in an easy-to-close packaging afterwards.
Lunch: buckwheat, hummus, Korean carrot. It was the moment when I realized that taking home-cooked food is a great idea. Granny's buckwheat was the star of the trip!
Dinner: leftovers of all this food.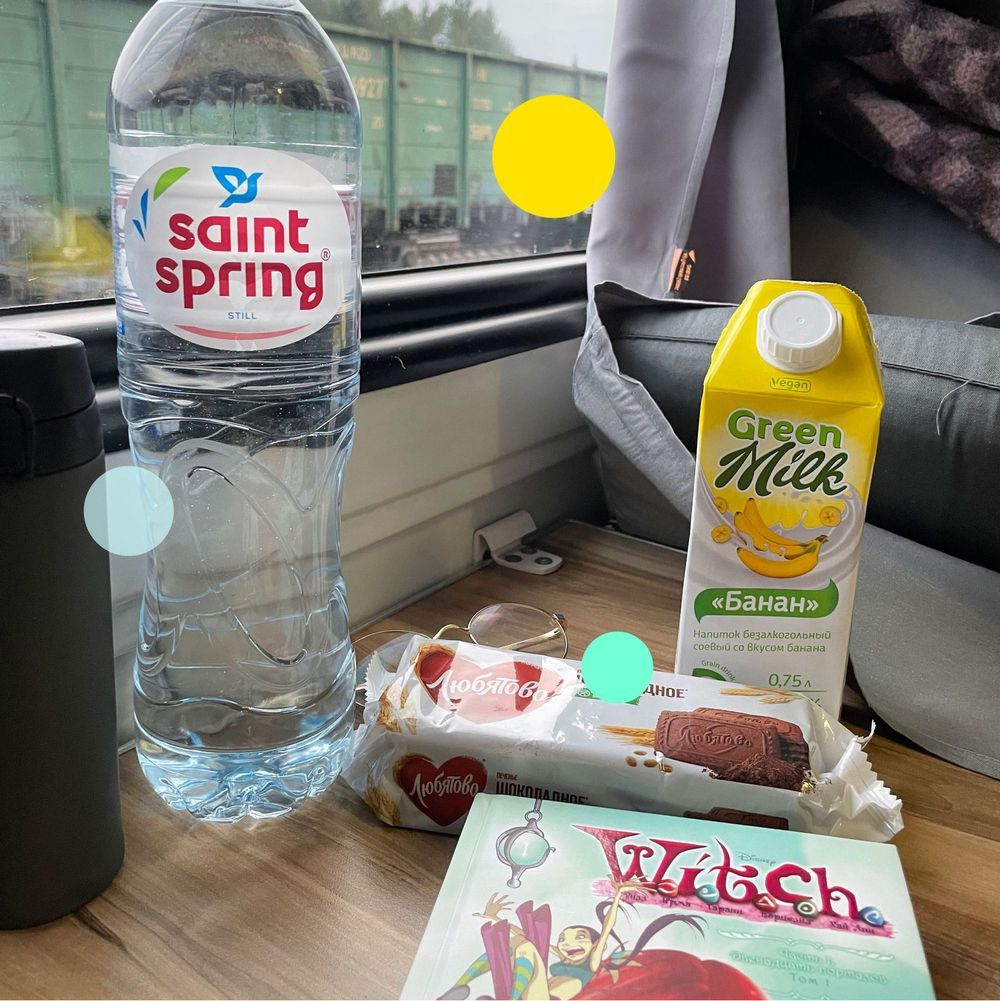 It was my first trip as a vegan and I really enjoyed making my own vegan menu! I hope my notes will help you in some way too!
---
Translated by: Ksenia
Design and layout by Liuba & Arina