Hello, my name is Veronika and I'm vegan. In September 2021, I moved to Austria, and this is how I made it happen.
In June 2021, I started thinking about changing my life and looking for opportunities to relocate. I liked the idea of taking part in projects abroad.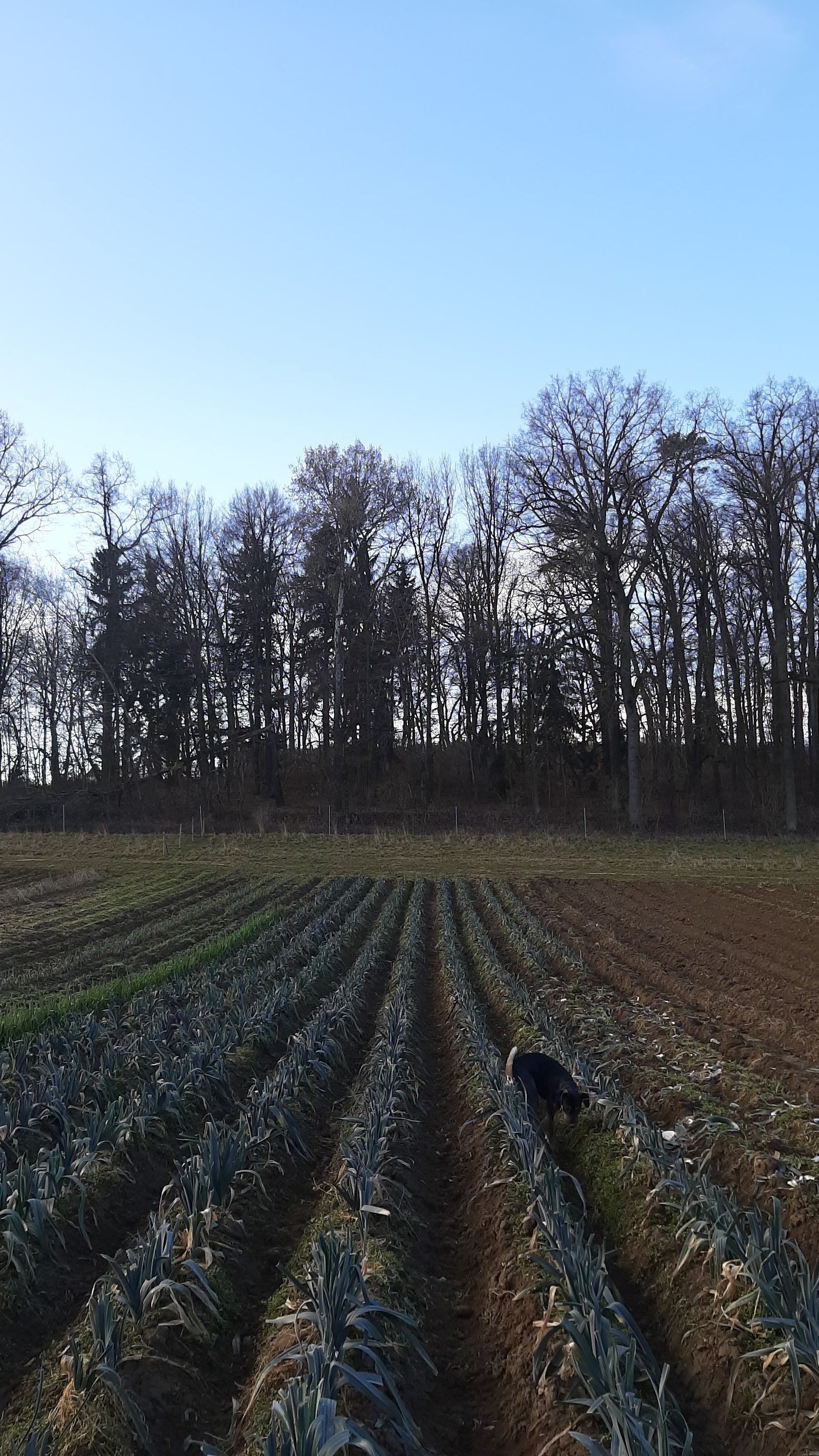 Around that time I discovered the ESC platform (European Solidarity Corps) for volunteer projects sponsored by the EU. In July, I was actively applying for different projects, prioritising social work and eco volunteering in Spain and Scandinavia. Finally, an eco-project in Austria accepted my application.
So, now I live in a small village (200 people) in Austria close to Vienna. I live in a commune/co-living or, as they call it here, Wohnprojekt. It's a fully horizontal project with 43 residents and 2 volunteers. Life here is set according to sociocracy: every person makes a choice, and the final decision benefits everyone.
I'm the only vegan in the house. Even though I promote the idea that it's easy to be vegan anywhere, here my vegan diet is especially diverse. One of my neighbours volunteers to cook for everyone every Thursday, and at least half of the meals are plant-based. In addition, we order food from an Austrian bio distributor to our commune shop. Most things are vegan, no suspicious ingredients, no non-vegan chips or cookies, all animal-derived products are obvious, like milk or honey.
This village also has a friendly plant farm. I visit it once a week. It was quite enlightening to learn how hard it actually is to grow the food I consume. Our projects follow anti-capitalist principles, so the farm cultivates crops that are not found in supermarkets. Unfortunately, the plant market is very monopolised. I hope you know about monocultures. We have some of them growing here, too. There are a few I had never seen in my life before coming here, and I like that!
Recently I've learned about another project named Solicafe. It's located in Salzburg and it promotes solidarity. It provides food and clothes for people in need, mostly Romanians. Its menu is plant-based. They also distribute brochures about solidarity with Russian anarchists. I intend to visit Salzburg every month and help with this project.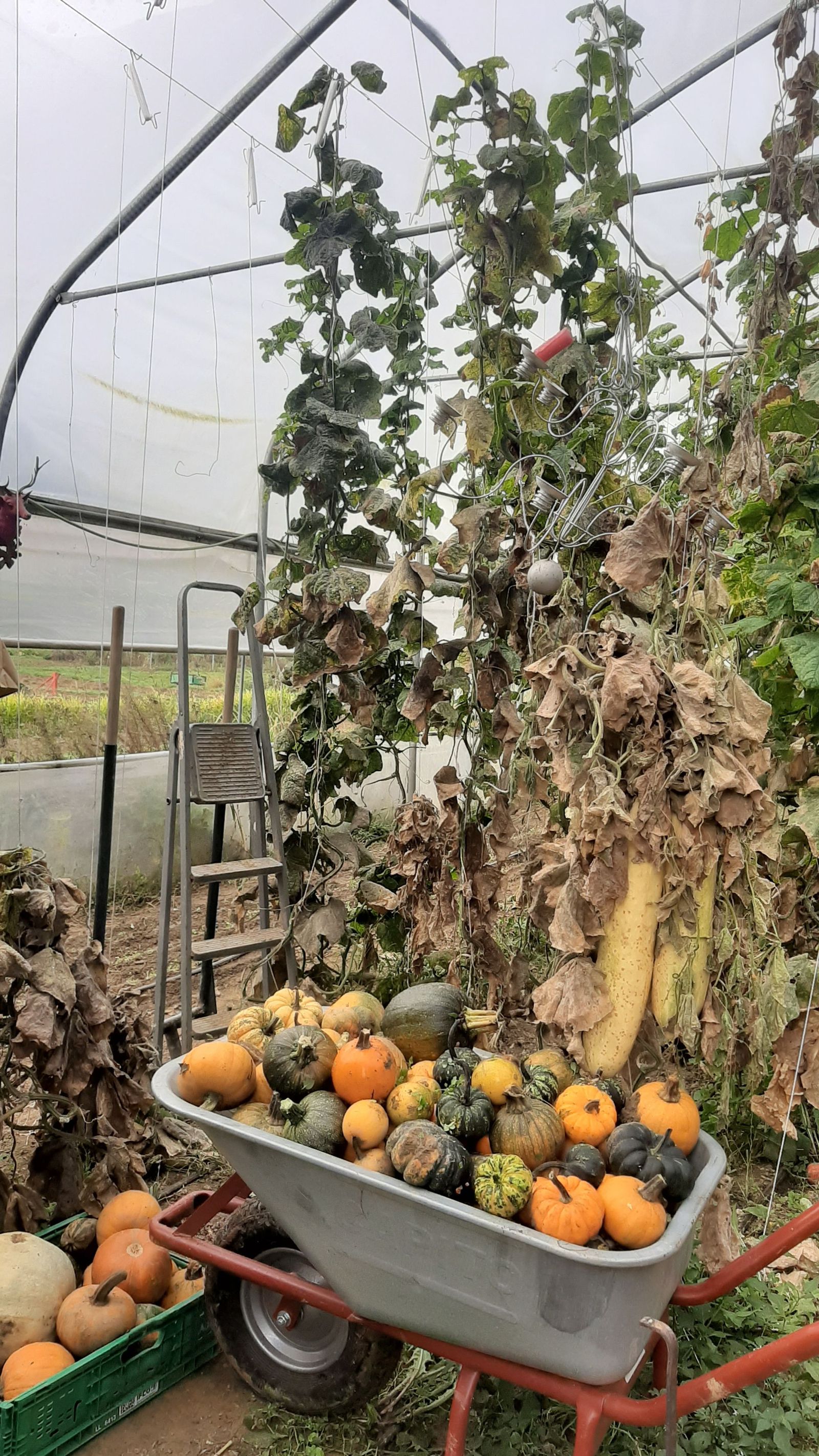 I also want to speak about the financial aspect of my move. It cost me 400 € (September's exchange rate), yet it's important to note that I had spent money and energy on obtaining some documents that, as it later turned out, I didn't need. All of the expenses are covered by the sponsors when you arrive.
Here my pay is 400 €. I spend about 200 € on food, and I don't actually have anything else to spend my money on.
Our commune has a sharing shelf. I get a lot of clothes there, at the moment about 50% of my wardrobe consists of things thrifted from it. There are also special boxes for donated clothes in Vienna, and I thrifted a couple of sweaters there once.
Concerning food freeganism: it's even easier in the countryside than in the city. I personally don't use this option and prefer to shop locally.
Our vegetable farm has a cooperative structure: you contribute your share every month and take as many vegetables as you need. There is a 50 € share and a 100 € share (suitable for families). Sometimes I go to the nearest shop, which is Spar. The Austrian market is highly monopolised, shops are mostly Spar or Billa. I usually spend 30-50 € in Spar, I bike there and buy as much as I can take with me. If I want to treat myself, I buy frozen food, ice cream, and sweets. All other basic products are available at our commune shop.
The country and the city I live in are not as important to me as my occupation and my lifestyle. I am happy to be a part of this project while sticking to my values of anti-discrimination and helping develop a sociocratic society.
---
Translated by Jana Beresneva
Edited by Anastasia Sirotkina