During the flight on the lowcoster easyJet, you will not receive free drinks and treats. You need to buy them separately. What choice do vegans have?
Mezze Box has been on the menu for at least 2 years. I found this photo from my flight to Berlin: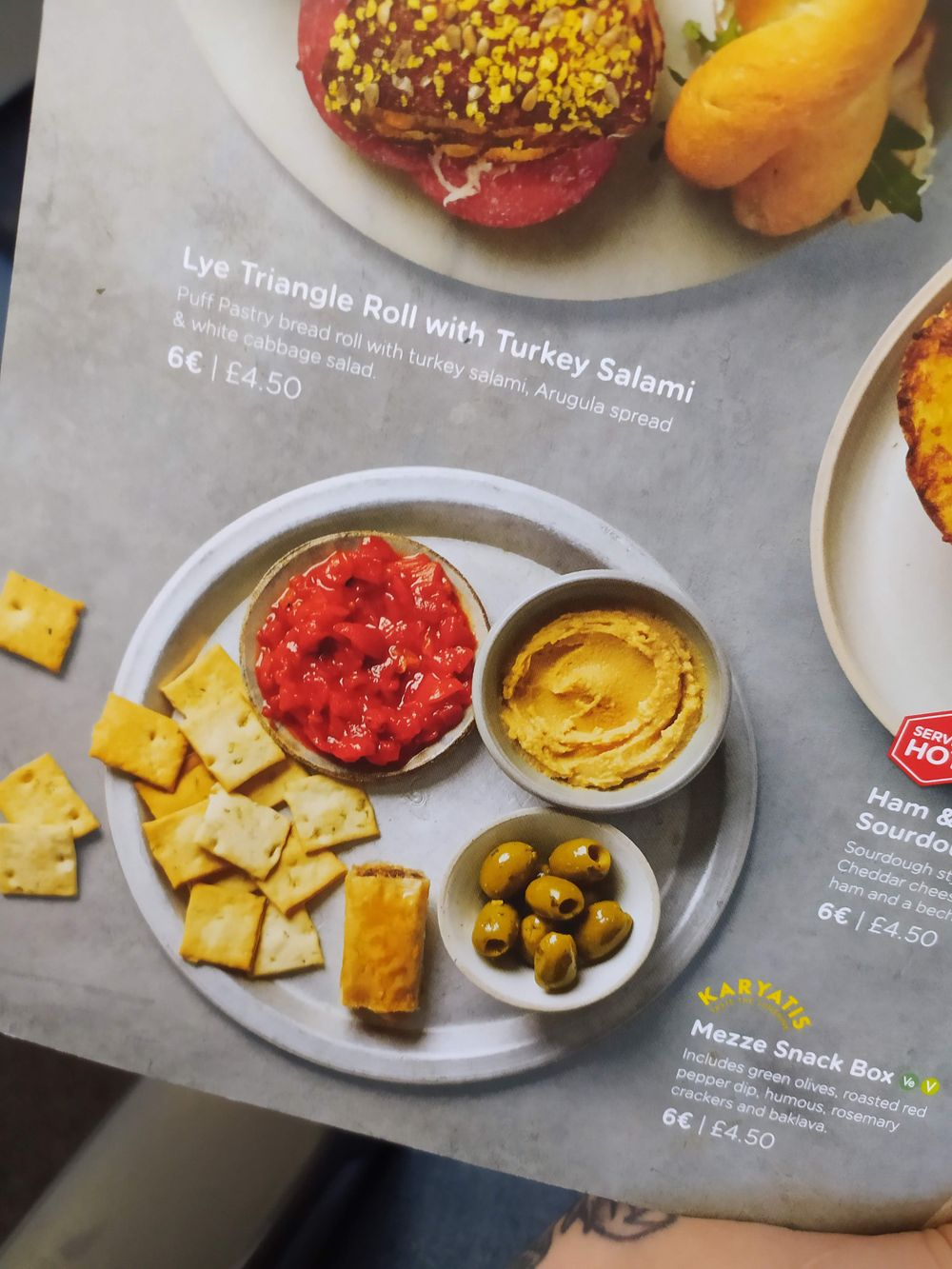 I didn't try it then, but this time my husband was flying with me, who was in the mood to try every vegan onboard meal he could find.
Ingredients of Mezze Box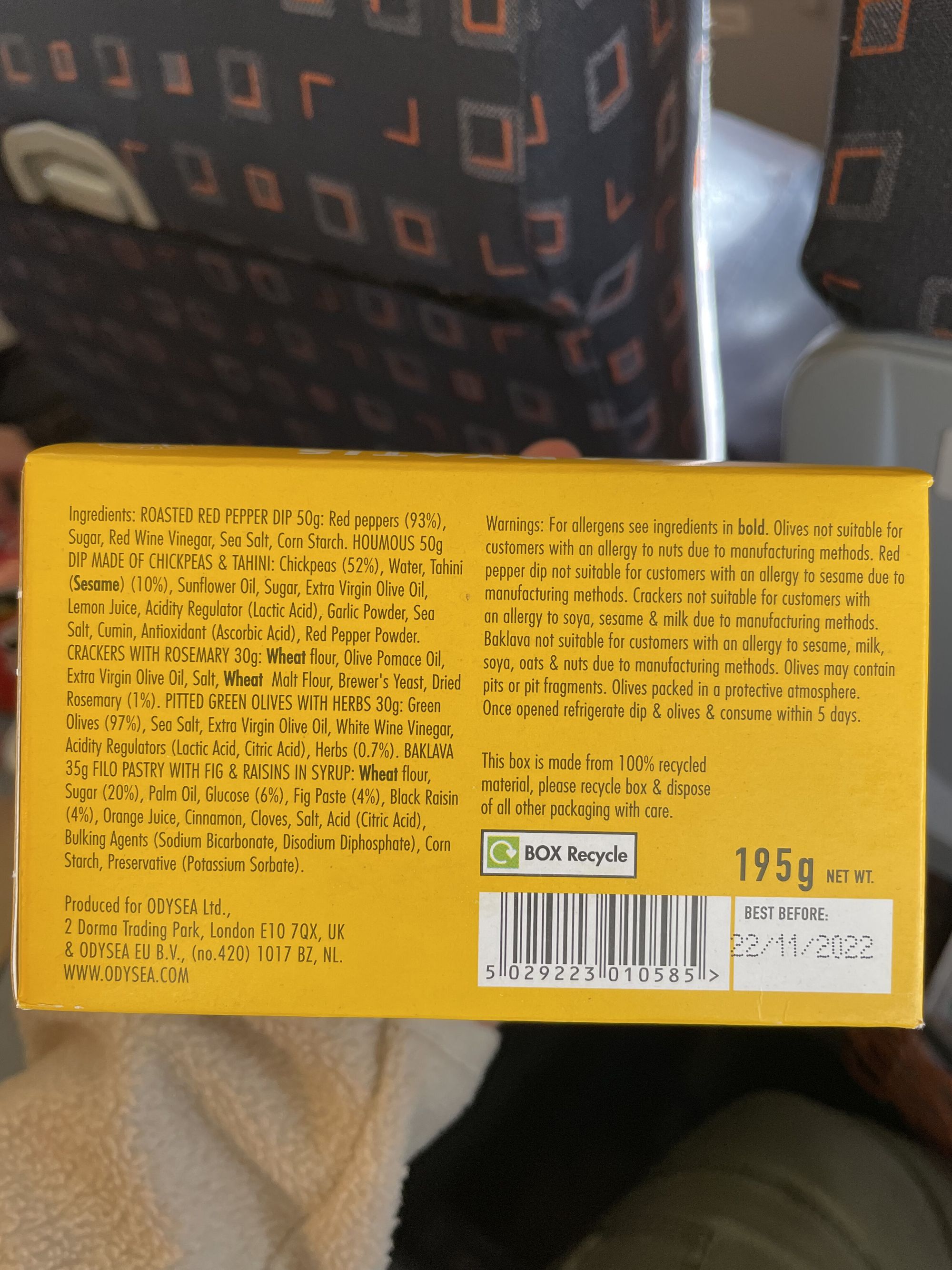 What is inside
Olives to be eaten with a stick for stirring sugar (not very convenient).
Hummus (quite sour).
Baked peppers.
Crackers (not many for the amount of hummus and peppers).
Baklava (amazing).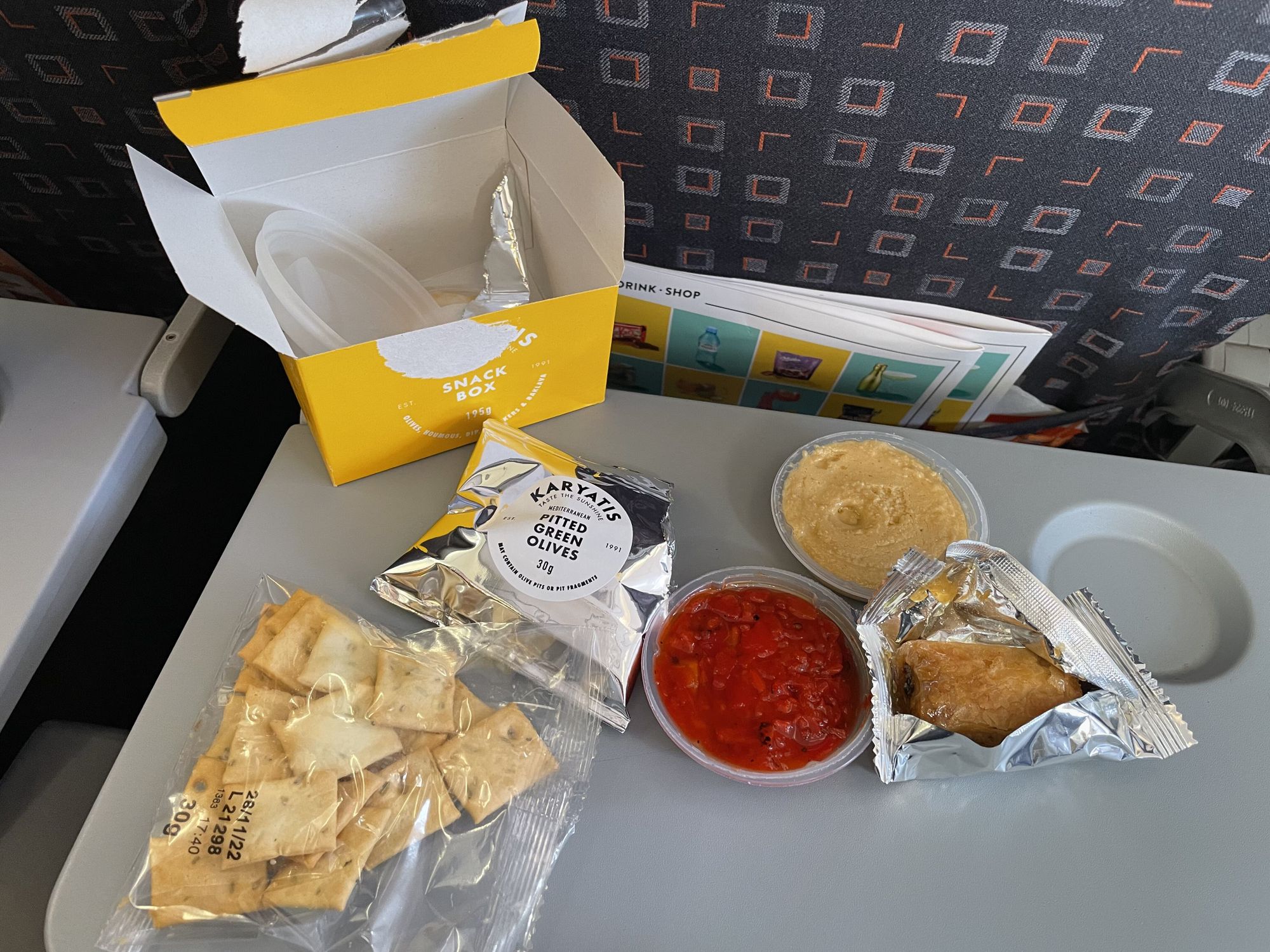 Boxing costs 6 euros. If you decide to upgrade and pay 8 euros, you will get a snack and a drink of your choice.
According to the menu, many alcoholic drinks are vegan. We checked them through Barnivore and it turned out to be true.