Berlin is one of the most vegan-friendly cities in the world and there is a reason. During the week that I spent in the capital of Germany, I was convinced of this. And that's why:
Prices for vegan products are lower than in Russia. For example, a carton of soy milk can be bought for €1.29 and a pack of schnitzels for €3.
Almost every eatery has vegan options. However, do not forget to specify the composition: the dish can be vegan or vegetarisch.
Local fast-food outlets have vegan options. For example, Big Vegan in Mac. At Subway you can mix Vegan Patty with vegetables and choose a sauce: smocked BBQ, hot chili, or vegan garlic aioli. Burger King has Rebel Whopper, but mayonnaise should be excluded from it since it contains eggs.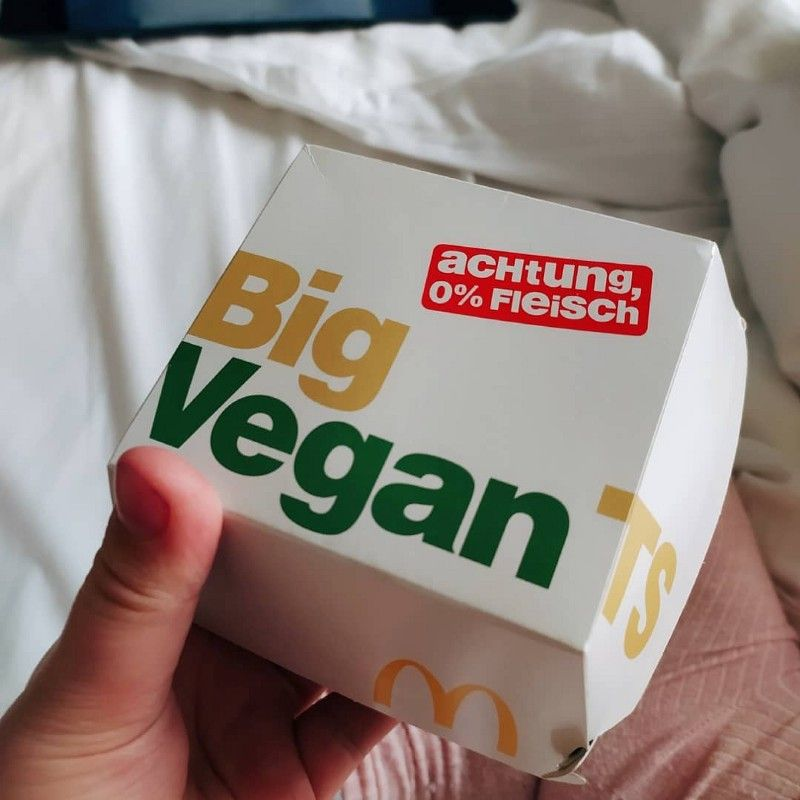 One word  – Veganz. This is a manufacturer of vegan products and a supermarket. Just imagine a little supermarket which is packed with food for vegans. Isn't this a vegan paradise? I liked all Veganz products, but there are other brands in the supermarket.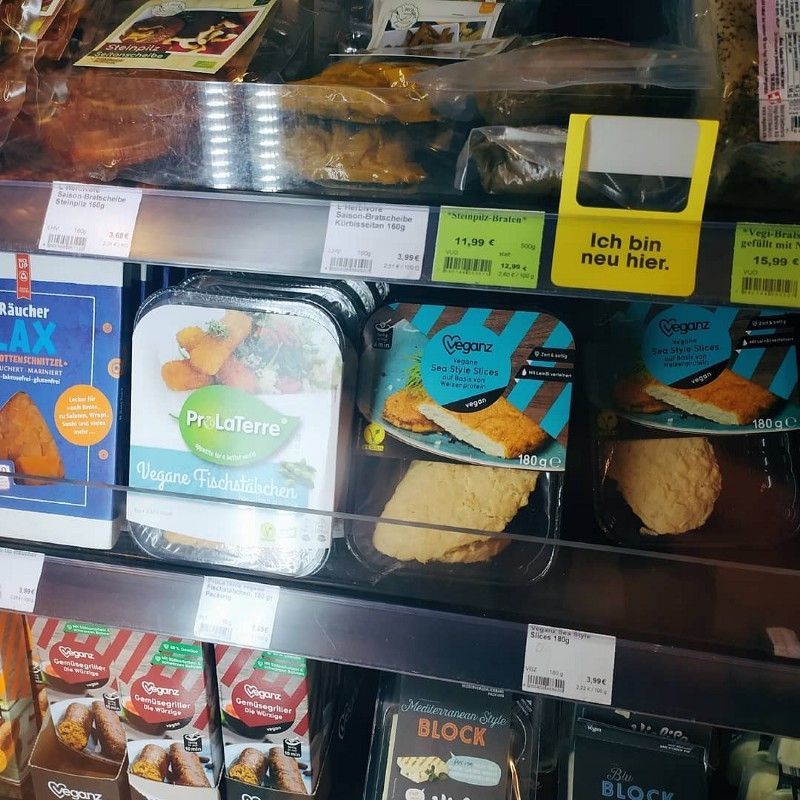 Usual supermarkets are also full of vegan food. You can go to any Rewe and buy yourself imitation of meat, plant-based milk, yogurt, chips, sausages, ice cream and much more.
Many supermarkets produce vegan food under their own brand. For example, I bought Rewe soy milk, and contrary to my expectations, it was delicious. As for me, such products are usually rather weak. I also saw vegan mayonnaise and ice cream of this brand.
Many foods are labeled as vegan. In Germany certification of products in the V-label is popular. Every ingredient is checked, and, if everything is ok, they get the right to place the Vegan mark on the packaging (it is paid). The V-label also certifies vegetarian food so be careful with the labels.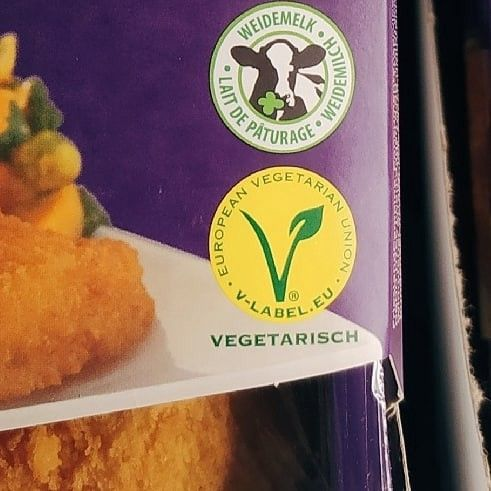 Vegan meats are at their best here and are not so expensive. For example, I fell in love with fish sticks. There are 3 pieces in a pack, they cost €3. Tastes exactly what you need.
At the regular Rossman cosmetics store you can buy vegan cosmetics, hair dye, condoms and even some vegan food: chocolate and TVP.
From a vegan perspective, Berlin is the perfect city for me.
---
Translated by: Jana Beresneva.