📍Helsinki
amosrex.fi
Amos Rex is an extraordinary museum in the center of Helsinki. You are likely to come across it swiftly – it is located in the heart of the city, between a bus stop and a train station.
The museum was originally located in another place and was built at the expense of a patron Amos Anderson. Later it was decided to replace the museum to the another place for which was chosen the Kamppi square. At the current place the museum was opened in 2018. It is located underground, whereas its domes, an entrance, a shop and restaurants are rising on the surface.
We have visited this place with a museum pass Museokortti – it's enough to submit it at the entrance and get a sticker, which you should put on your clothes.
You can leave your stuff in a storage locker underground (don't forget to write down specific code and a number of a locker!), visit a toilet room, and, actually, begin exploring the exhibition. The expositions, of course, change constantly. We caught Subterranean world.

This is an exposition, which tells us about the subterranean world through such studying as religion, mythology, literature, ecology and speleology.
Thanks to the location of the museum, you can immerse in the topic of the exhibition even more, because, you are in fact underground.
Different artworks made me feel different responses. For example, I've especially memorized a little screen framed by tiles from which a woman broadcasts as if she was speaking from hell.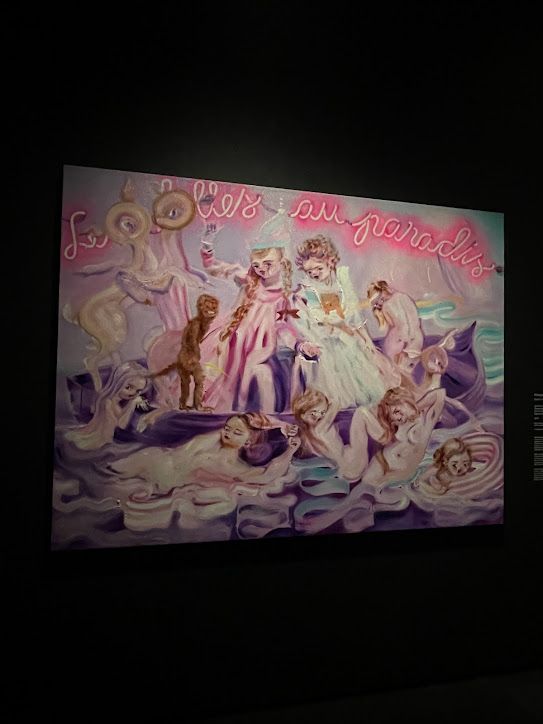 All in all, the experience was positive, it made me feel like waiting for another exhibition and coming back again. The staff is nice, they won't bother you and will help you in English, if necessary.

Translated by Elena Eliseeva