Last summer I finally got an opportunity to come to Moscow. A friend of mine (the one I've known since school time) hosted me at her place. We decided to have a small trip not far from Moscow during her days off. But we didn't like even a single city, until I found Klin on the map. We didn't prepare any plan for that trip, thanks to that we got "to Klin to drink Klinskoe" slogan. Fortunately this beer is vegan.
The easiest way to get to Klin is coming to Komsomolskaya Square and getting the tickets at the vending machine. Right after that you can go through to the turnstile on the platform to the Leningrad direction trains. The travel time is about an hour and fifty minutes.
As soon as getting off the train we went to the Ashan to buy Klinskoe and something to eat. Surprisingly there were rather wide variety of vegan items. We even were so lucky to find a smoked sausage from Vego.
We booked a room in the "VIP" hotel with a provincial flavor! It cost a bit more than two thousands roubles per night.
It was a real pleasure that we were taken care of and were even offered to be helped with the breakfast. After me saying that we don't eat meat (to tell the truth only me, but my friend don't eat products of animal exploitation with me) we were offered all the variants of breakfasts they had, so we could choose. Among the varieties of packs there was a one with buckwheat and mushrooms, which we chose for breakfast next day.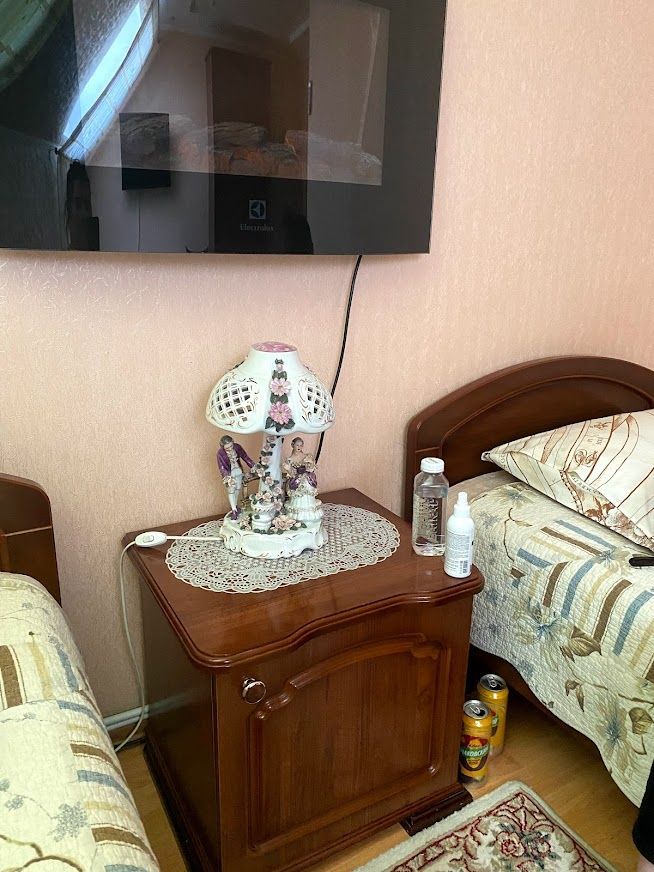 Weather was wonderful for swimming, sunbathing and drinking beer. Thus after checking-in and leaving the luggage we went to the beach not far from the hotel that we found on the map.
On our way there we were looking for oatmeal cream but we didn't find one and bought Oatmeal milk. The point is that I couldn't help but finding a place where we would eat in advance. In Instagram direct I was lucky to have a talk with the owner of the loft-bar "Oblaka". He promised me to make a vegan version of mushroom cream soup and even to show the recipes if needed. We made an appointment in the bar where I should be taken the alternative for cow milk for soup preparation.
But before that we had to open solemnly our tins of beer on the bank of river Sister to close gestalt. And after sobering up we even swam a bit. The water was awesome.
About 5pm we were on our way to the "Oblaka". It was bit hard to get into the place, because it is placed on the top of apartment building. A lady resident kindly let us in. We were welcomed upstairs gladly as old vegan friends of them. The loft turned out to be a really nice place: it was cozy inside and you could see the whole city through the windows. They even have a telescope!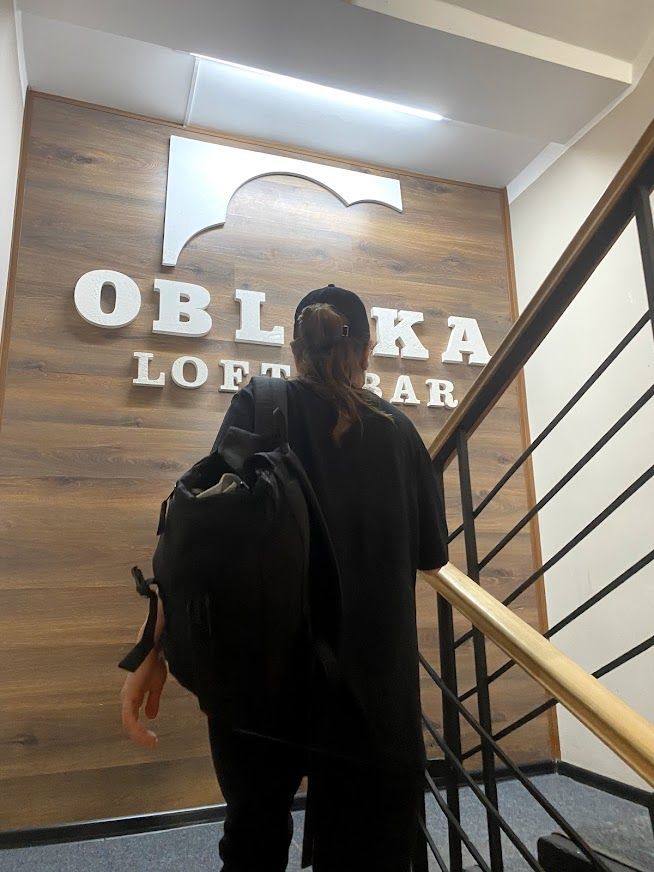 My friend and I we took the cream-soup I mentioned earlier, eggplant salad in the Asia style and potato with mushrooms. Though these are not the most interesting vegan dishes we didn't stay hungry. It was pleasant for us to have such an attention.
The waitress invited us to come again and we discussed the opportunity to cook another dish with tofu.
While leaving the loft we met a follower of mine who told us that the loft owner was a criminal boss. Whether it's true or not I have no idea.
We were walking around and talking with a girl-following me about veganism in Klin.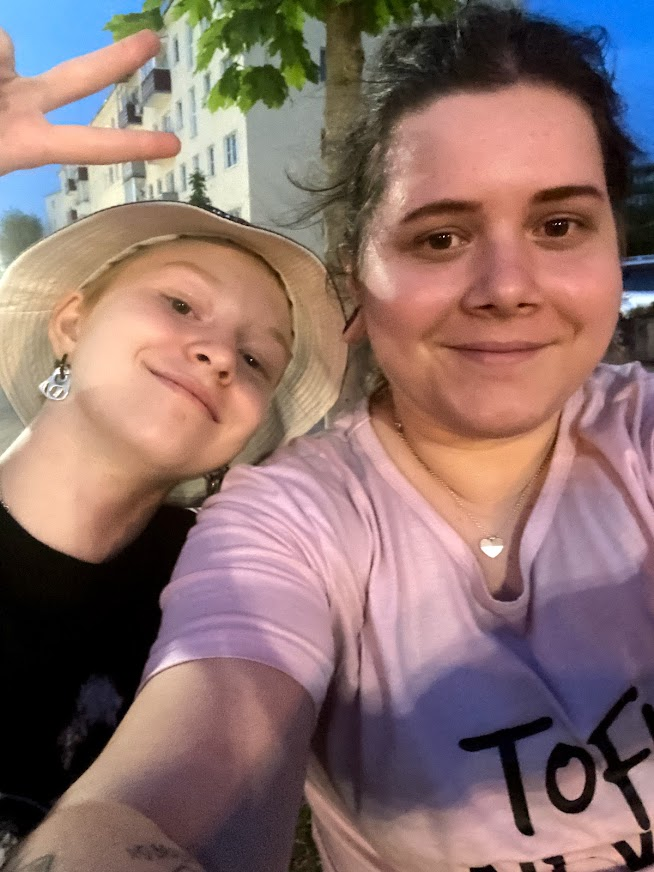 The next morning, as expected, we ate some porridge and finished the stick of sausage. Then we had a wish to see some attractions but for the heat we gave up and returned to the beach.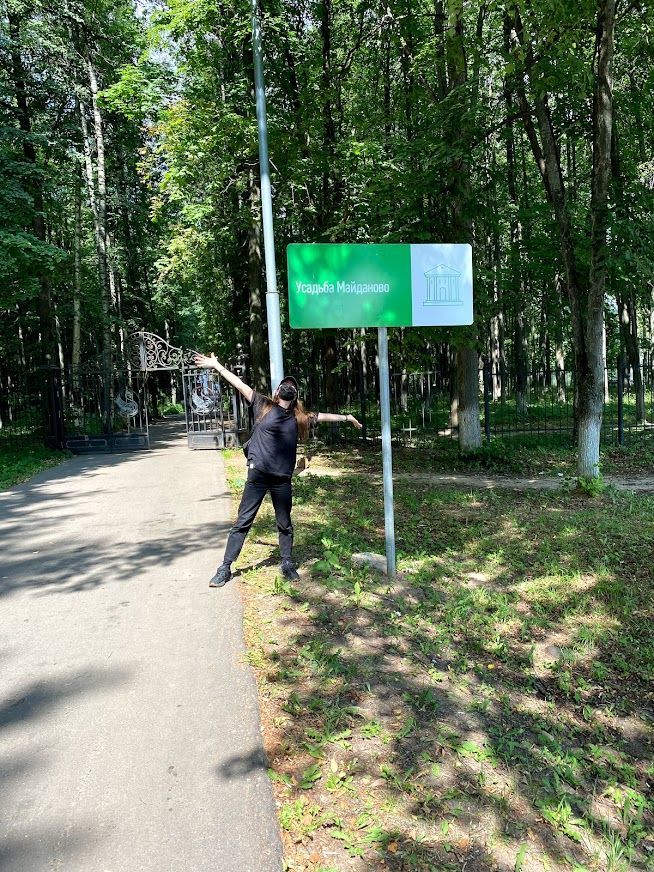 On our way we called another follower of mine to spend time with us. All together we went to the "Perekrestok" to have some water and snacks. They also have a worthy numbers of vegan items. We even found ice creams, pates and frozen goods.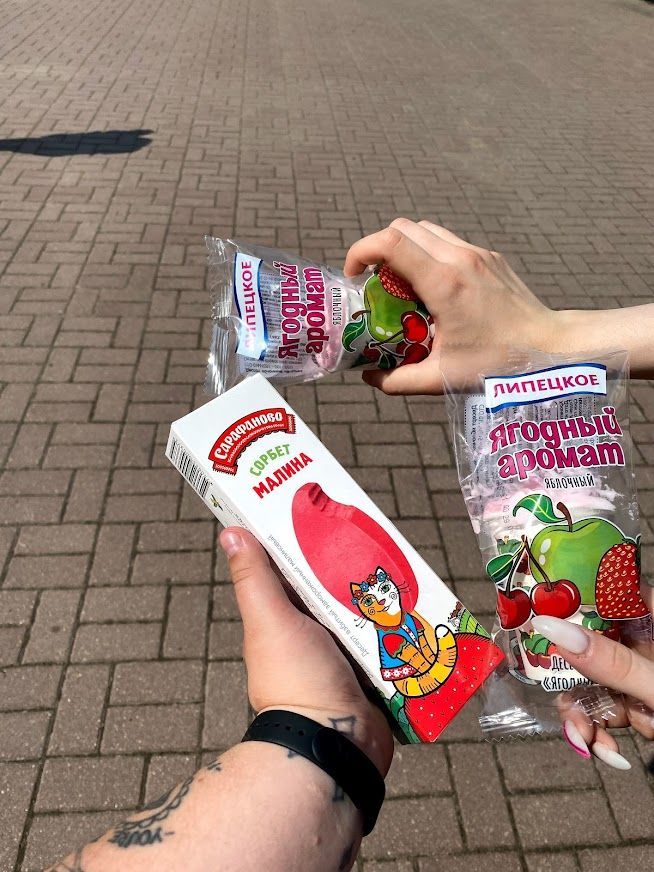 We had a long walk along the picturesque embankment of Sestra river from the beach to the shop. We saw many bridges from which you could look at wild ducks. By and large, we spend the rest of the day on the beach talking, swimming and eating.
Closer to the time of our leaving we decided to taste the tofu dish in one of the local cafes. They posted it on their Instagram. But to our disappointment they cut down the menu items and had no tofu in stock. That moment I really regret not going one more time to the "Oblaka". But we didn't want to take a risk again and just dropped in the "Vkus Vill". Though they had a wide variety of vegan items (ice creams, cutlets, tofu) they didn't have any packed vegan lunches. Thus we had ice creams and some bread with cream cheese for a snack.
Summary: in fact a vegan could easily survive in Klin. But don't expect too much from food service. If you are here for several days it would be better to rent an apartment with a kitchen to be able to cook for yourself.
Translated by J.M.