General information and impressions
Murmansk is the largest city in the world which is situated beyond the Arctic Circle - on the Kola Peninsula. It is located 1900 km from Moscow and 1350 km from St. Petersburg. Founded as a port city, Murmansk (and the entire Kola Peninsula) is interesting at any time of the year. People go there not to visit museums and look at monuments - there you must admire the unusual nature and natural phenomena. Aurora borealis, polar night (in winter the sun does not rise above the horizon for 24 hours, it dawns slightly only for 3-5 hours), polar day (in summer the sun does not leave the horizon at all), tundra with dwarf trees (don't confuse it with areas permafrost) - all this can be found there. In general, we will talk about the Kola Peninsula, since Murmansk shouldn't be limited to one.
Vegan disclaimer
When you travel to the North, and even to the coastal lands, it is not difficult to guess that there will be exploitation of animals at every turn: crabs and fish, deer and sled dogs - and you have to be prepared for this, especially if you are going to live in a house with a shared kitchen. But these are far from the only, as it may seem, activities on the Kola Peninsula despite the variety of forms of exploitation of animals.
Where to go and what to see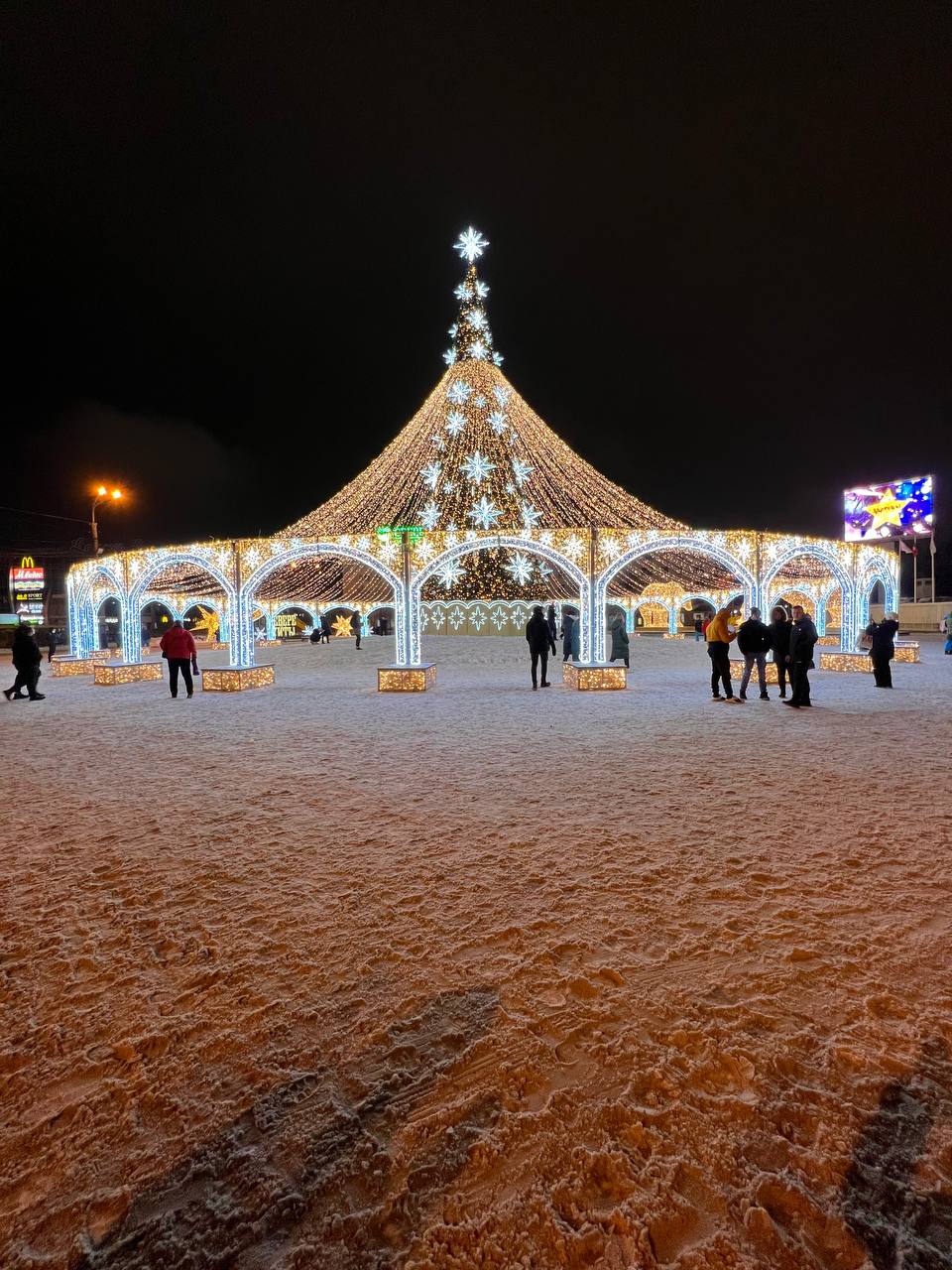 The main difference from trips to familiar places, where you can settle closer to the city center and leisurely explore the main sights, is the distance between all interesting places that cannot be overcome by public transport or on foot. So, you will need one of these three options (or even a combination of them):
Your car.
Guide.
Excursion.
How to get there, where and how to live
You can get to Murmansk in three ways:
By plane (ticket from 2,300 rubles). The flight is 2,5 hours (perhaps longer) from Moscow and 2 hours from St. Petersburg.
By train. It takes 30 or more hours to travel from Moscow (ticket from 3,500 rubles), from St. Petersburg - 24 hours (ticket from 2,500 rubles).
By car on the road Moscow - St. Petersburg (700–750 km, along the M-11 toll highway - 6-7 hours (from 1,920 rubles) or on free roads - 8-11 hours), then along the St. Petersburg highway - Murmansk. You can go non-stop with a change of driver, or you can stop for the night and relax. Judging by open sources, the journey of 1,300 km is overcome in 17–19 hours.
You can spend the night in a hostel (from 400-500 rubles), a hotel (from 1,700 rubles, and you need to check if there is no breakfast!) or rent an apartment (from 1,500 rubles).
What about food, Murmansk has a small variety of places where you can find something for yourself. You can always find an up-to-date list of places and dishes on Vegan Map. Below I will describe my personal experience.
There are chain stores: "Pyaterochka" and "Perekrestok". The assortment is not as rich as in Moscow or St. Petersburg: it is unlikely that you will be able to buy Nemoloko yogurts, but you can find vegan food there.
The Irrion store at 94 Lenina Avenue is a real miracle in reality! It seems to be the only place in Murmansk where you can find vegan alternatives.
Interesting places and events
Teriberka is a village on the shores of the Barents Sea, the location for the filming of the film Leviathan. It is worth going to Teriberka on an excursion, and not renting accommodation there. The journey from Murmansk takes from 3 hours, and the best condition for the trip - a road with packed snow (but when there is not too much of it). An obstacle can be 10 kilometers on a dirt road, on which you can move at an acceptable speed only if there is a thick snow cover. Difficulties can also be in a snowfall, as the road will be closed if it is swept too much. And add to this the strongest wind, which in winter carries the snow even more.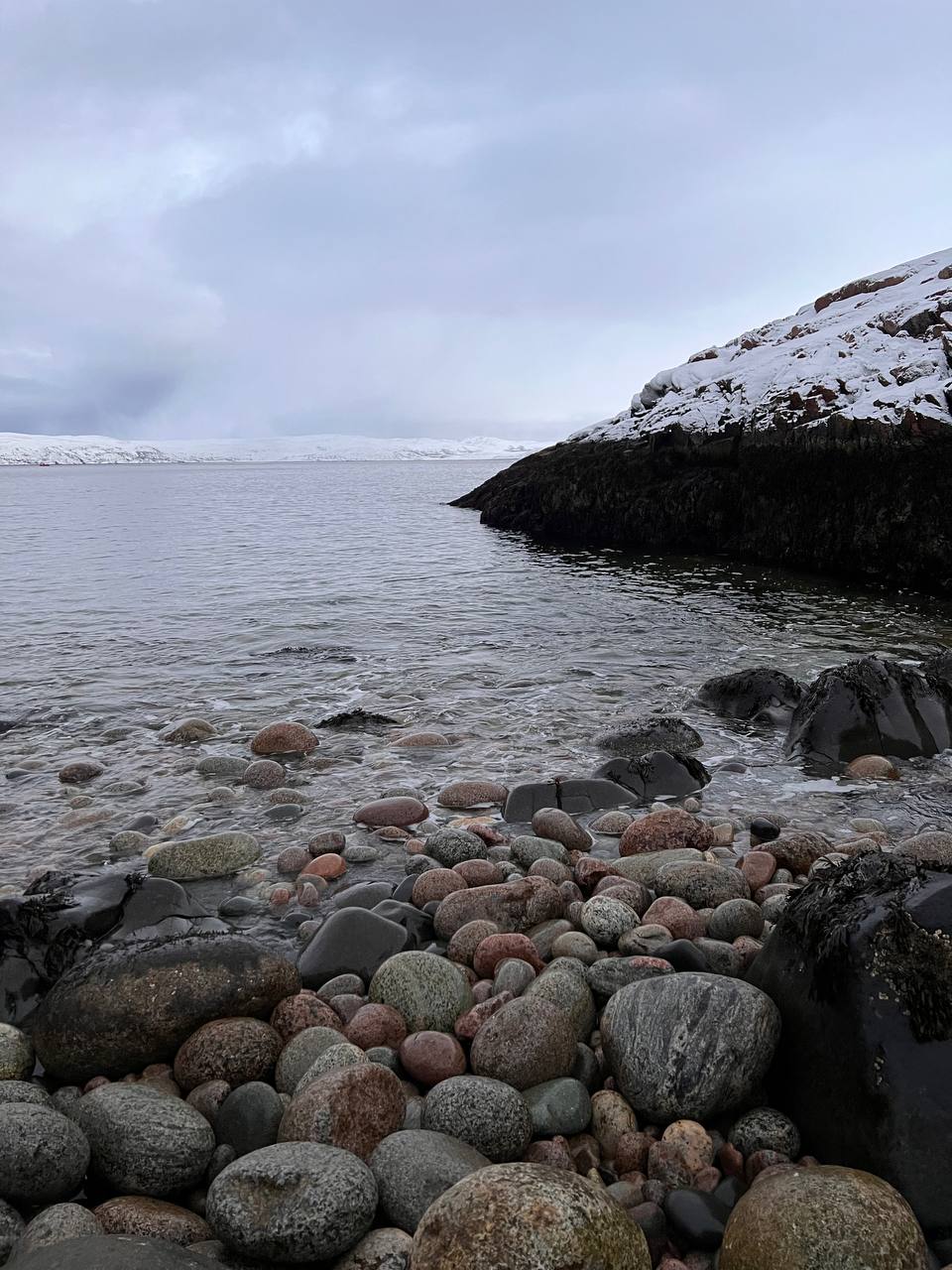 In Teriberka you can go to the "Dragon Eggs" beach on the shore of the Barents Sea and look at the freezing waterfall in the nearest reserve, combining all this with snowmobiling. It is better to come to the village in winter while it is still light (between 10:00 and 15:00). On the way back to Murmansk you should visit Old Teriberka, which is located a little further from the sea, there that was the movie set of the film "Leviathan". The set has already been dismantled, and only an artificial whale skeleton remains. At the entrance you can see a cemetery of ships (several sunken wooden ships), their visibility depends on the water level, as well as a ship with a metal frame thrown ashore.
An important part of the trip is whale and fur seal watching. If you're lucky, you can see seals in Staraya Teriberka even without going to sea. But if you arrived during the whale migration period, be sure to plan a visit to the bay! You have every chance to see the whales live, and this is an incredible sight!

But this is where the interesting things about Teriberka end. It's not worth watching aurora borealis here: clouds are catching up with incredible speed from the sea, and you can't leave Teriberka in the dark at the time of day. From Murmansk you can go hunting for radiance in any direction. So, five light hours a day should be enough to see all the most interesting places in Teriberka and take cool photos on the shores of the Barents Sea and in the tundra.
Aurora borealis. One of the main phenomena that attracts tourists to the north. Talking about how it looks and why look at it, of course, is useless. The natural phenomenon itself arises from the interaction of solar wind particles with the upper layers of the atmosphere, and all the parameters of the northern lights depend on solar activity. But there are life hacks that you need to know about to enjoy it to the fullest. First, use the Aurora app. It shows the current solar activity and forecast for the future. I advise you to plan your trips on days with a high chance of strong solar activity. Second, take a guide. The specialist organizes a high-class hunt, and you will see the northern lights from the best vantage point.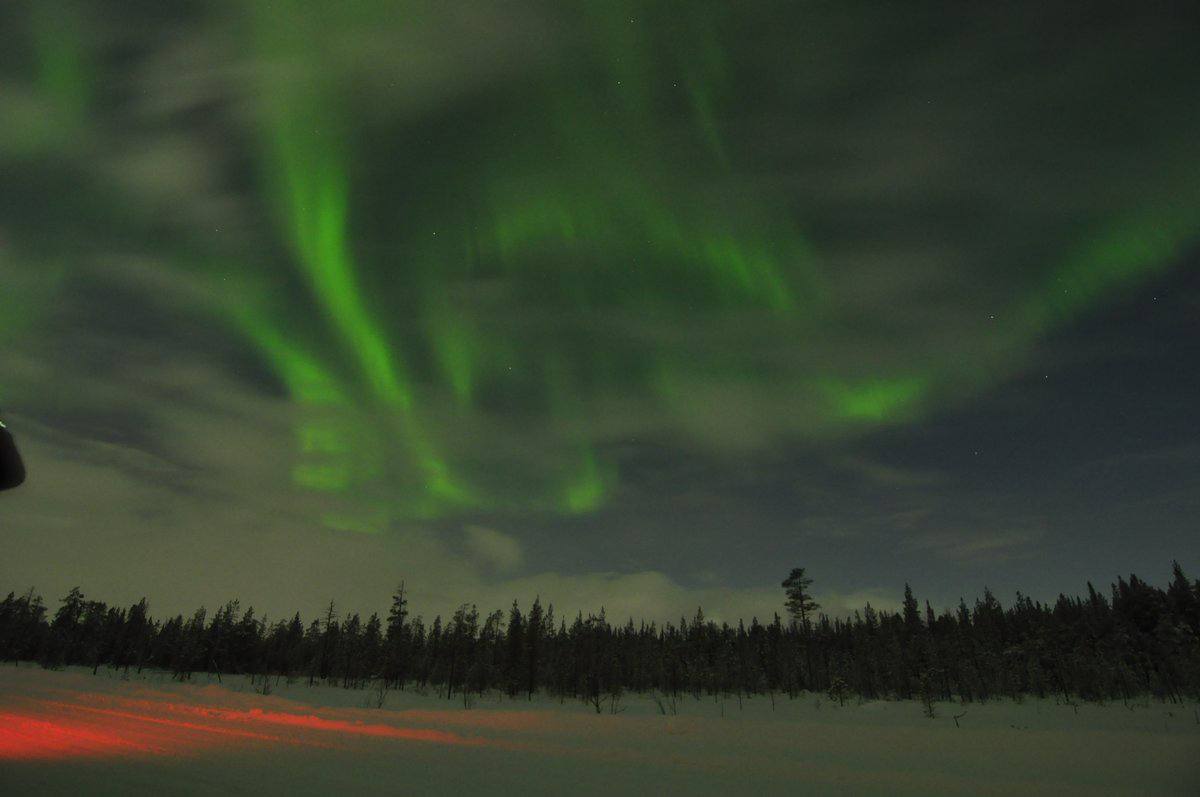 In general, the aurora can be seen even by chance, just walking around the city: thin green tongues in the sky, even if there is light pollution. But to enjoy the truly picturesque northern lights, you need to travel to the suburbs: clear skies and very high solar activity are a must. Tune in to the fact that the hunt will last from three to six hours, although you may be lucky even earlier.
My personal travel experience is interrupted at these two points, I will list the most attractive places for which I will return to this amazing northern peninsula:
Petroglyphs of Kanozero. One of the 10 places in Russia where ancient rock art has been preserved, even though some of them are closed to tourists. So, this is a completely unique place that you must visit on the Kola Peninsula, a museum under a dome where you can see drawings of the III-II millennium BC. Judging by open sources, the entrance to the museum costs only 100 rubles, and you can go there at any time of the year. The road by private transport will take 5-6 hours (360 km), you can also get to Umba from Murmansk by bus 225. In addition to visiting the museum in Umba, you can go to Cape Ship (with a tour) or Kanozero itself, there are even more petroglyphs .
Rybachy Peninsula. Included in the top 15 most beautiful places in Russia, according to the Google Maps service. The peninsula is composed of shale and covered with tundra vegetation. It does not have any significant sights, but, judging by the photographs, it looks like the surface of another planet, and I added it to the list of places to visit on a summer trip to the Kola Peninsula. You can get to the Rybachy Peninsula by private off-road transport (with a large supply of fuel) or find a guide/tour. I could not find organized one-day tours, so only a private guide can help. The distance that will have to be overcome by private transport is 172 km, and the travel time will depend on the quality of the road surface.
Lapland reserve. One of the oldest reserves in Russia with incredible nature and interesting eco-trails, but the beauty and grandeur of this place can only be appreciated in the summer. You can get there with a ticket and as part of an organized tour. People get to the reserve either by private transport (2.5–3 hours from Murmansk, 181 km) or by a sightseeing bus.
Relic lake Mogilnoe. This is a multi-layer lake - it consists of several layers of water of different degrees of salinity, so organisms live in both fresh and salt water at the same time. This is the only reservoir of its kind on the territory of the Russian Federation. Over time, the layers of water are mixed, and the lake loses its uniqueness. You can get there only by a private boat from Teriberka, but, unfortunately, I did not find any information about the cost of services and the duration of the trip.
Amethysts Cape Ship. An incredibly interesting place where gems used to be mined, and now here you can admire interspersed with amethyst, spar, calcite, muscovite, fluorite and barite, see the effect of quartz sand and decide that gold is under your feet. The cape is composed of red sandstone. You can get to the natural monument with a comprehensive 12-hour excursion to the petroglyphs (museum site) or by private off-road transport (it will take about 7 hours from Murmansk).
Seydozero. A mysterious and iconic lake surrounded by seids - bizarre sacred stones that look like a huge stone balancing on several small ones. It is believed that Hyperborea was located there, but no confirmation of this has yet been received. Nevertheless, looking at real seids, the beautiful nature of the Lovozero tundra, is a good idea. It is problematic to get to Seydozero on your own, as you will have to dismount in the Lovozero tundra or find snowmobiles on your own. An organized excursion from Murmansk will cost 10,000 rubles and will last 10 hours.
Sights of Murmansk. Even without leaving the city you can see interesting places: Lamb's forehead near Lake Semenovskoye (the so-called granite rocks, the surface of which was smoothed and polished by glaciers sliding along them) and the icebreaker "Lenin" - the world's first nuclear-powered icebreaker.
In general, these are the main, in my opinion, places on the Kola Peninsula which are very interesting and which can be visited in one day. Below I will also add places for active recreation and those entertainments that will take more than a day.
Khibiny. Ancient, picturesque and the largest mountain range on the Kola Peninsula. Its area is significant, so people go there on full-fledged hikes to appreciate all the delights of the local nature. Also, there are the ski resorts "Big Vudyavr" and "Kukisvumchorr" in the Khibiny (a 3-hour drive from Murmansk).
There are 4 places which I didn't include in my list:
The Kola superdeep well - it was not possible to understand whether it is open to tourists and whether there is something to see.
The time plate on Bolshoy Anikiyev Island, the "guest book" of navigators from 1510 to the 20th century. I also could not find information on how to get there on a one-day excursion, and the cost of a trip for 2 or more days includes three meals a day.
North Pole.  Icebreaker cruises depart to the top of the Earth from Murmansk. The organizing company confirmed that the menu is adjusted individually.
The Amazonites of Mount Parusnaya - hard-to-reach attraction in the Lovozero tundra. It is problematic to get there on your own, and meals in organized hikes include animal products.
Souvenirs
In this section I would like to list exclusive things that are directly related to the Kola Peninsula, and not just magnets and mugs with the image of the northern lights. Not so many such souvenirs were found:
Minerals and gems collected by yourself, or souvenirs made from them.
Souvenirs made of driftwood - wood raised from the bottom of the White Sea.
Gifts of the northern forest: dried berries and mushrooms, herbal preparations.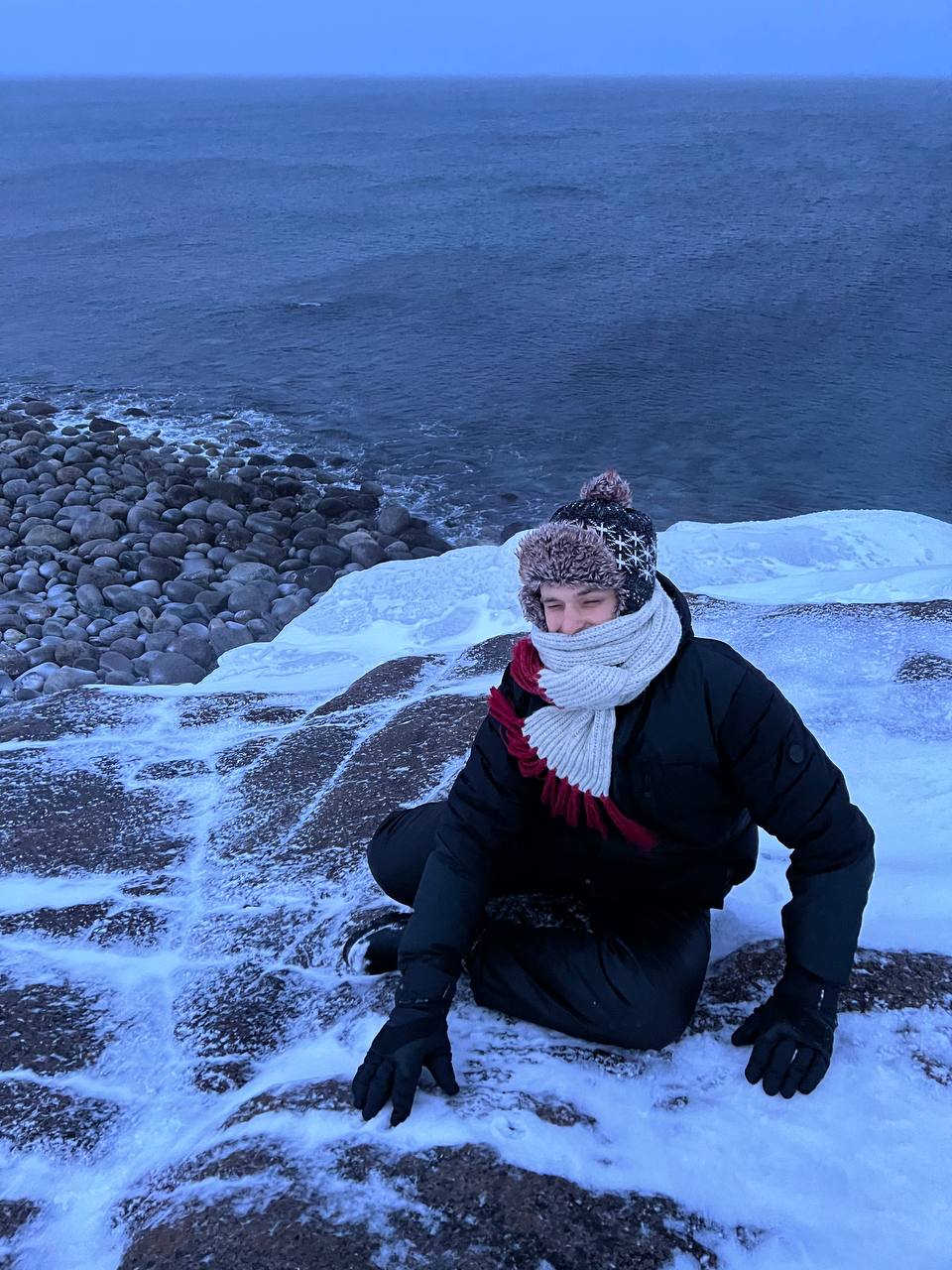 Conclusion
You can travel to the Kola Peninsula all year round. You can visit several interesting places in a short period of time, see amazing natural phenomena, go on a full-scale expedition. Completely different travel formats are suitable for this region, and everyone can find something suitable for themselves.