A post about the main trip will be released later, but for now I have prepared some travel notes about a ten-hour transfer in Paris.
I've been dreaming for along time about another trip to Paris. I was so impressed with the city previously, when I visited it for the first time ten years ago. Moreover exactly ten years have passed! I've got a new foreign passport recently, the last one I issued precisely for the same destination.
My husband has arranged our summer trip to France already: Nice, Lyon, Dijon, Paris. Nevertheless, I didn't miss the opportunity to visit Paris at the time of our transfer on the way to Spain in March.
The main thing you have to keep in your mind in France is that everything could be done through one well-known place. A friend of mine lived for a year in France on an exchange in the La Rochelle city. After her stories I made a fair conclusion that everything in France could be organized poorly. Furthermore veganism is not really developed yet. The country is going through an era of vegetarianism.
I can confirm my point of view by speaking about our
We were wandering there for about 40 minutes but finally succeed buying tickets for the suburban train.
Paris is a charming and romantic city, but at the same time it's also ugly. There are lots of trash on the streets and underground. Urine and excrements can be found right on the ground. There are lots of homeless people as well, and they sleep wherever they want. It seems to me that city authorities should be more attentive to the cleanliness of their streets and arrange some help for the homeless.
What did we managed to do? Visited a vegan shop for sure
There's a vegan shop called Vegami in Paris, I couldn't help but visit it. The store is quite modern and neat. They had an incredible amount of vegan cheese in stock, meanwhile others items were pretty usual but in a French way.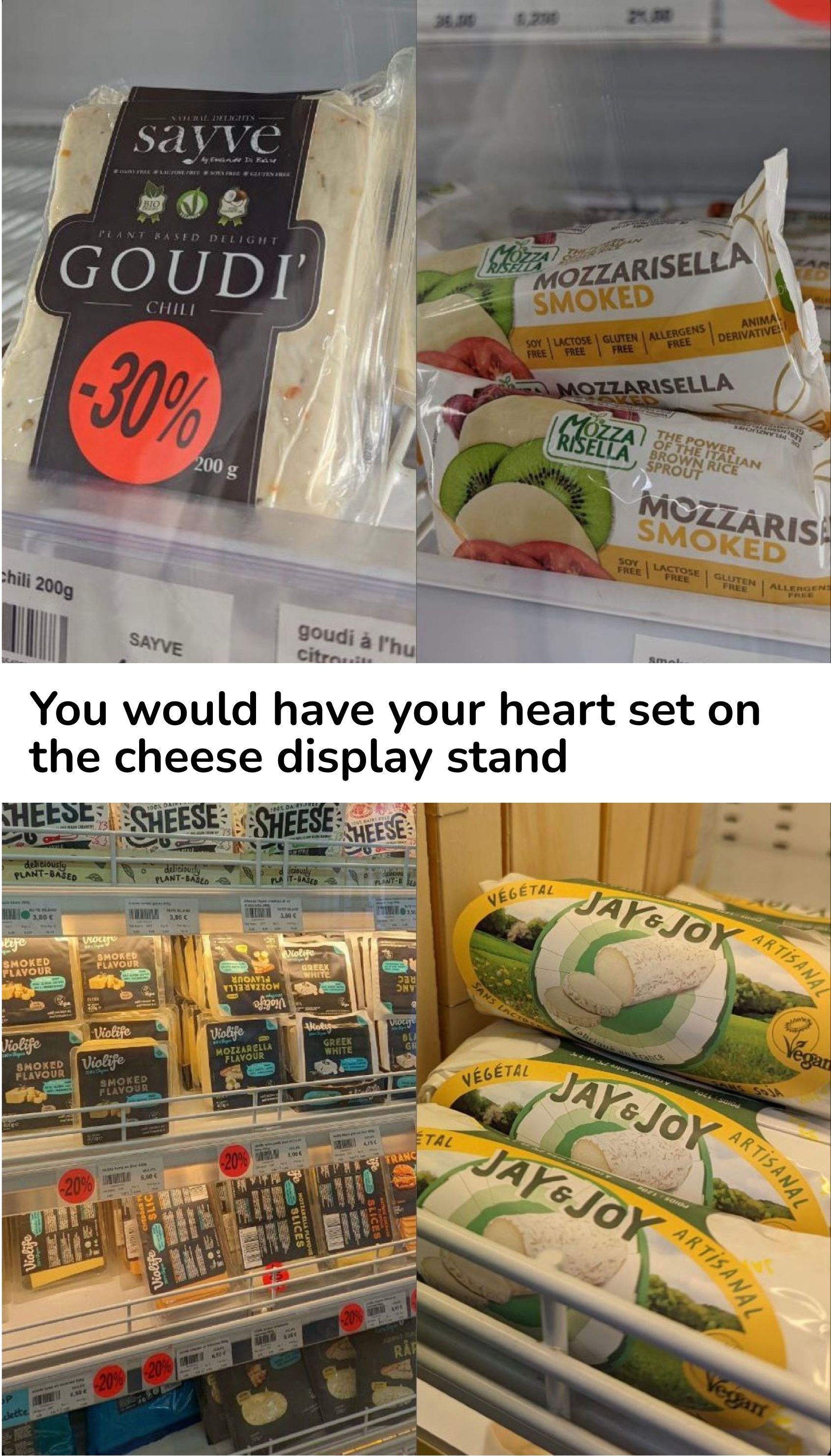 Nice sellers gave me a piece of cardboard for a poster, I really appreciated that so much (read more about that below).
Yet we took croissants, slicing and cookies, we would like to taste something like cheese or salmon to have them with bagels for breakfast. But unfortunately we didn't have an opportunity to store them properly.
There's also yoga studio nearby the shop. They have some vegan options as well. We were there long enough to see that all the vegan ingredients were bought in the same vegan shop I was talking about earlier.
I choose salmon bagel with cream cheese and it turned out to be some kind of bliss! They offered pretty nice kombucha too.
The best walking tour of Paris
By 1 p.m.  we decided to participate in March (it was 8th March and I had a wish to unlock the achievement "Women's March in Paris"). Before that day I was a participant of only the meeting in Moscow and one march in Helisinki.
I had written down my own motto on the poster that was "I want everyone to be safe". It was both feministic and anti-war statement. To tell the truth I wished to take part in a rally for peace in Ukraine, but they didn't have one that day.
By the way I wasn't the only participant with the slogan in support of Ukraine. That was very pleasant for me.
The only thing I can say about the march is that it seems be the most amazing feministic march! French women are so incredible, fearless and bright. I was so happy to be there and be a part this event.
We walked down the streets shouting some slogans and raising high our posters while the well-chosen music was on. Some girls were absolutely naked, some kissed each other and some of them put their posters on billboards covering the ads.
Participating this march we also walked through the city center being at the same time on a kind of walking tour of Paris. In general I had only positive impressions.
There's nothing difficult to look for such an event. I just translated "feminism march 8th March 2022" in French and googled it. Information was found at once.
And a bit of falafel
After such an activity we really had to be fed. We found just a usual Doner-Kebab street food, where falafel was fortunately offered. I want to say it again that it's rather hard to find vegan options in France. I would recommend you to plan your feeding here in advance.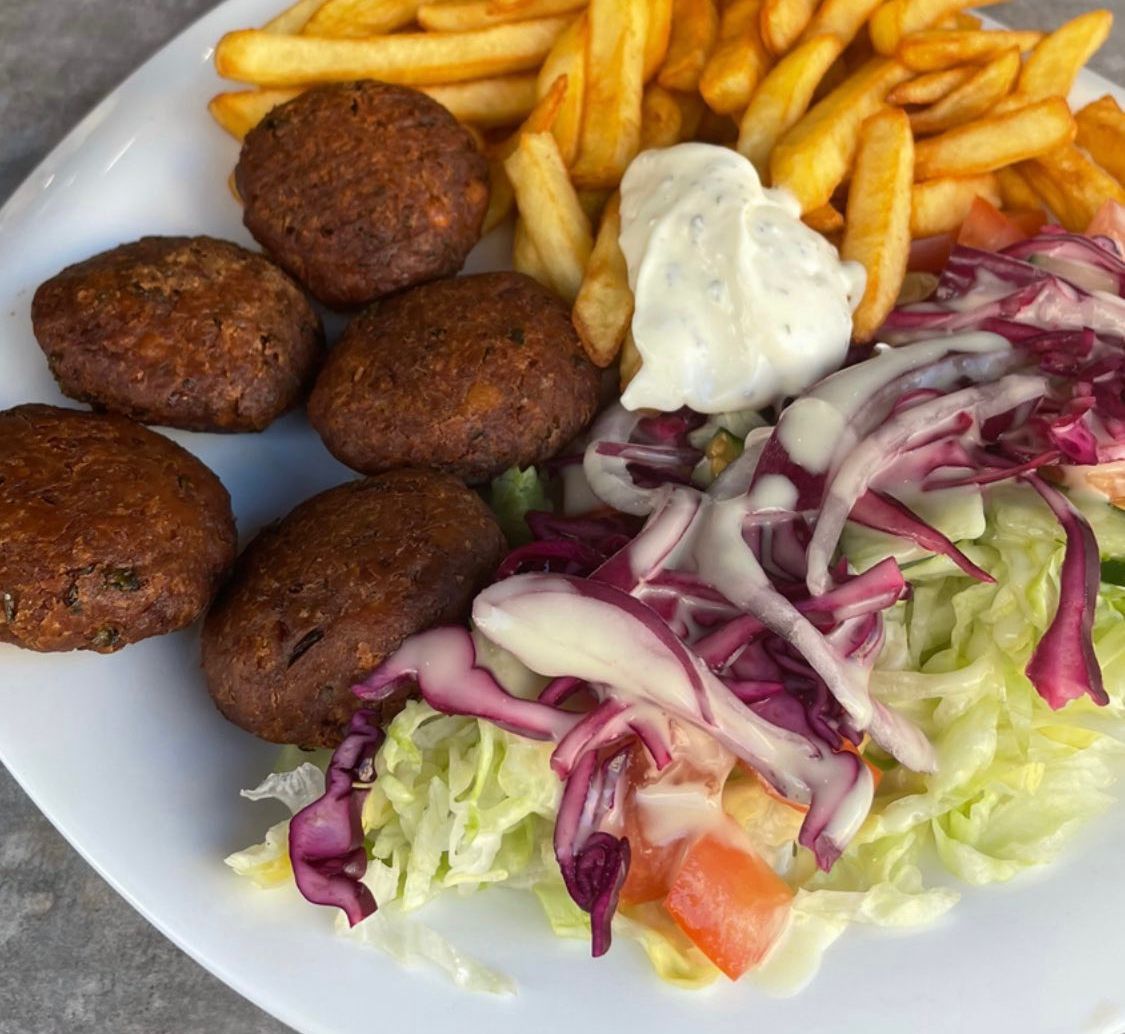 I will share the more interesting information for vegans after my trip here in August.
Translated by J.M.