Every time we travel, I feel guilty that I cannot make fresh hot meals for Avni. Mom guilt, you know? Last weekend we took a 3-day trip to Berlin, and this is how I managed Avni's meals.
I carried instant oats + flax powder + ground chia seeds in small boxes, just apt for one meal each. I also carried a small box of nut butter (about 3-4 tbsp).
For breakfast, I used the kettle in the accommodation to heat some water to make instant oatmeal with + I added nut butter and some breastmilk into it. I also had bananas on me, so I mashed some to put in the porridge.
And ta-da, this is how Avni's usual breakfast was made on days 2 & 3 (on day 1, I brought breakfast for her from home, so I could feed her on the flight or at the airport).
Besides, I carried 2 avocados with me for her snack. And as soon as we reached Berlin, we bought a box of fresh berries and plain soy yogurt from a supermarket. So I always had the option of feeding her berries, avocado & yogurt, at least when we were at the accommodation.
I also once offered her a snack of mashed banana + nut butter.
Twice we visited a south Indian restaurant, where I could feed a little rice with very little sambar/dal (contains salt) to her. Both times, I also ordered a few pieces of fruit for Avni and gave her 2-3 pieces of pineapple and apple.
I also offered her about 1/2 slice of bread with nut butter for one meal.
Apart from these, I carried pouches of 100% fruit purées for an emergency snack while we were out or commuting, or just in case I couldn't get anything else for her.
And most importantly, I breastfed as often as possible, anywhere and anytime, to keep her hydrated and compensate for the filling meals that she would have otherwise had at home.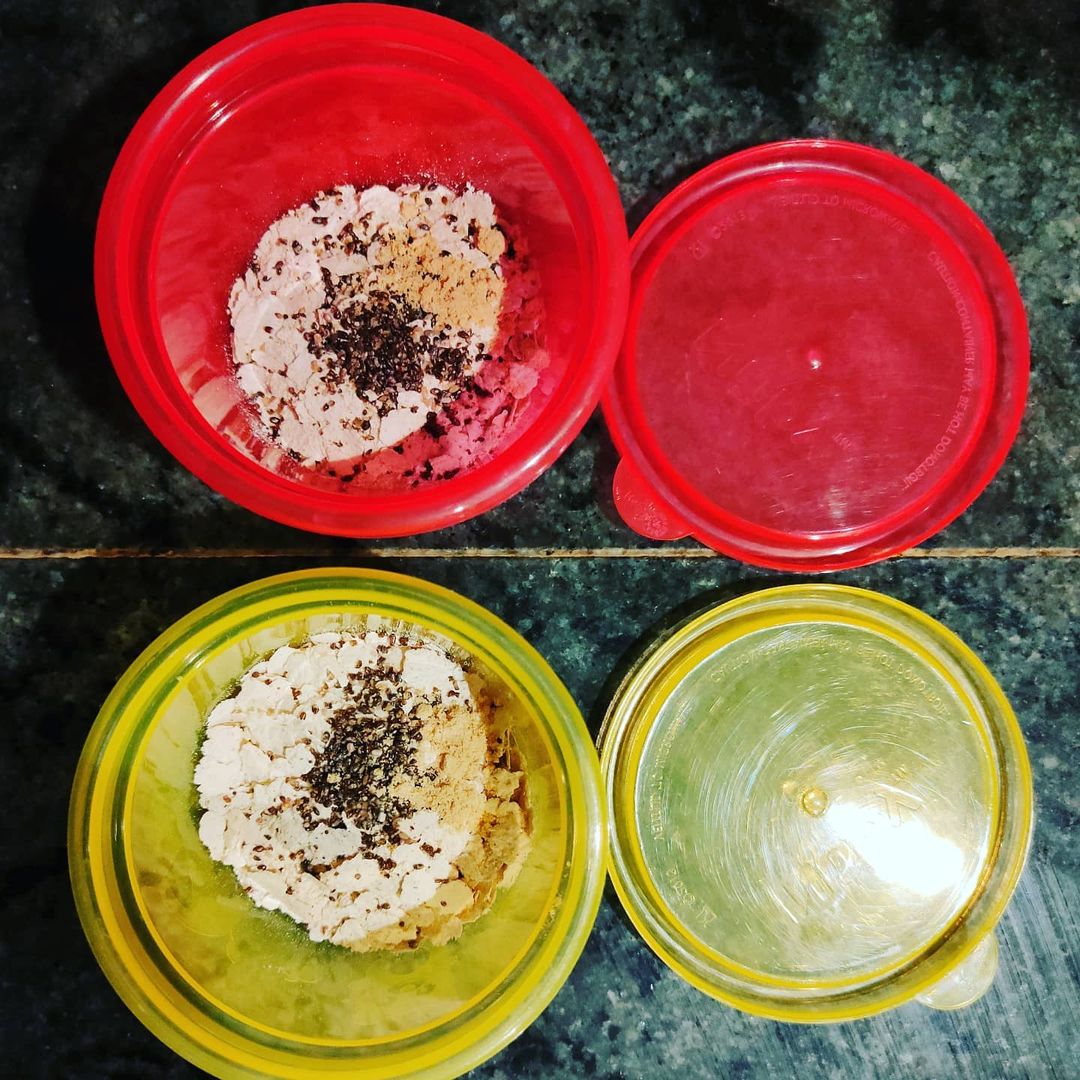 Editor: Anastasia Sirotkina
Original: www.instagram.com/p/CUGaPa3sb6g.