The Maldives is famous for its white coral, always tepid sand, clear turquoise water, and the never-ending summer. The air and the water temperature is usually around +30°C (86° F).
Something you should remember when you are planning your vacation is that it's the rainy season in the Maldives when it's summer in Russia (and in the Northern Hemisphere in general). Hotel prices may drop during this time; besides, the rains are warm, and the temperature stays at 30°C.
How to get there
The easiest way to get to The Maldives is to take a direct flight with "Aeroflot" from Moscow. Then in Malé airport, there are 2 options:
you can take a hydroplane to the island, which is fast but more expensive;
or you can take a domestic flight to the nearest airport, then take a boat ride to your hotel from there, which is cheaper but slower.
Please remember that hydroplanes fly till 4:30 p.m., so if you arrive at night or in the evening, the second option is the only one available.
Transport
The Republic of Maldives is located on more than a thousand islands in the Indian Ocean. You can travel between them by boat or hydroplane. However, this isn't necessary, as each island is a hotel on its own and has anything you might need.
Accommodations
This time we chose Cora Cora Maldives hotel mostly because of the vegan options on the menu (they are still a rare find here). Most of the hotels here come with 2 villa choices: beach and overwater or lagoon. The beach ones are always cheaper due to a very specific issue. Insects and geckos live freely in the house alongside you. Ants, flying cockroaches, and spiders are rightful residents of the islands and your villa :) Lagoon villas, however, lack this diverse fauna. Insects simply can't get in there. You will fall asleep and wake up to the sound of waves.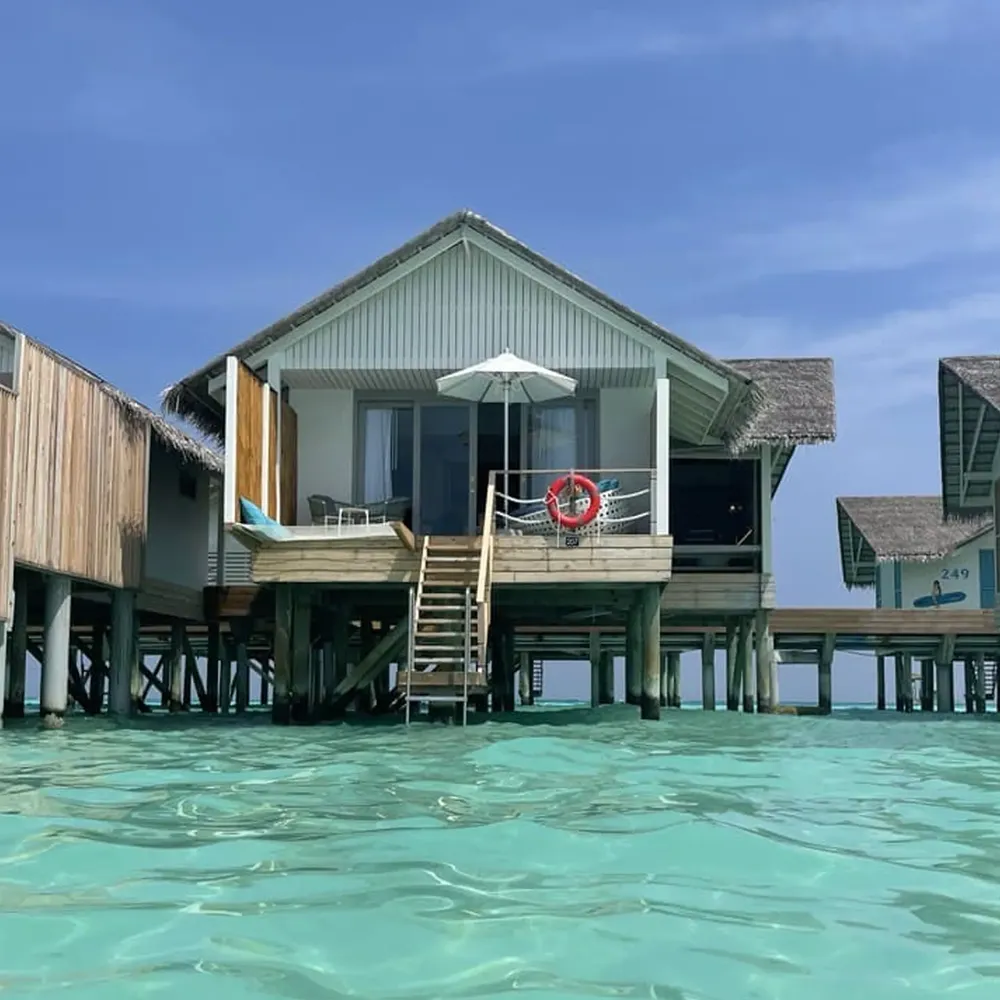 Activities
There aren't many things to do in the Maldives. Our hotel provided kayaks and stand-up paddleboards. The accommodation price included an hour a day for both of these activities, but they were hardly ever available due to a large number of guests. The island itself is not that big, about 1 km (0.6 miles) long, so there's not a lot of space for walks.
There are only 2 museums in the Maldives, one in Malé and the other one at the hotel we stayed in. And it's quite a small one. The thing I liked most was a standard 1980s first-aid kit.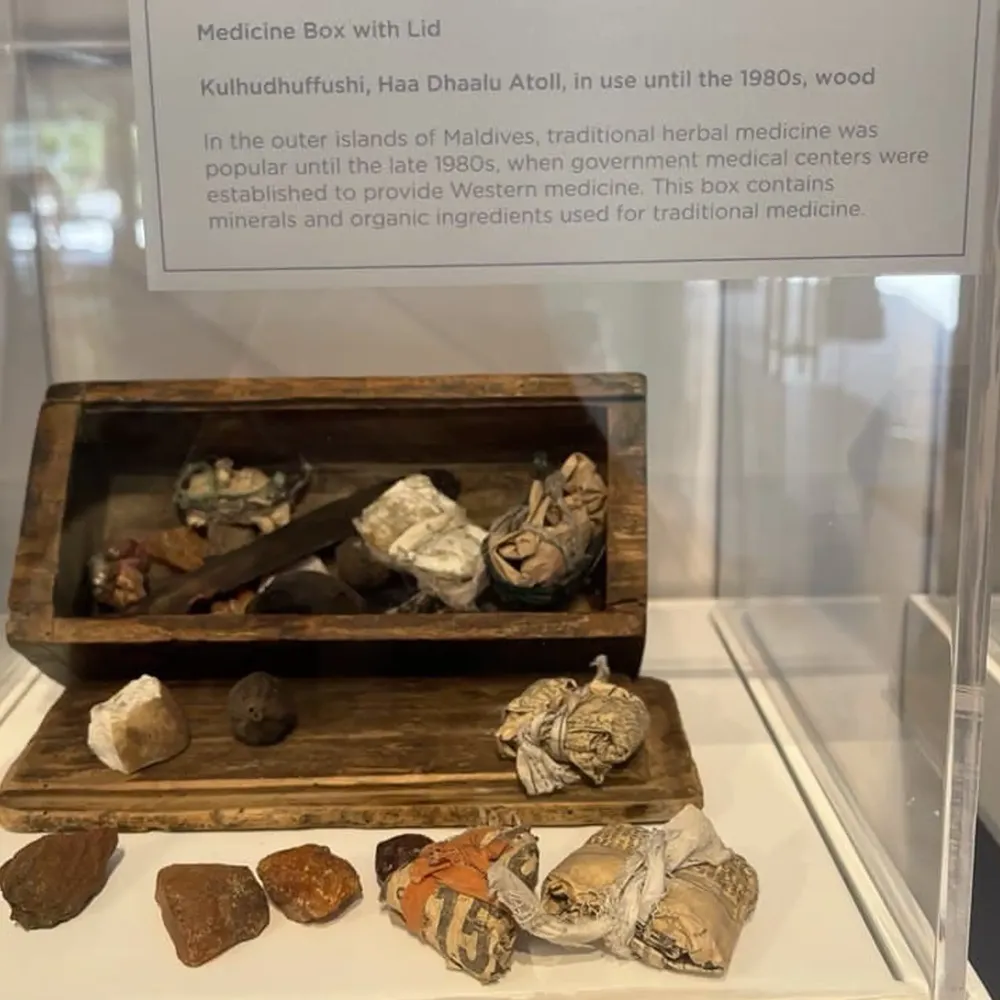 The museum space is partly outdoors. It is a traditional house of a Maldivian native from the 1900s.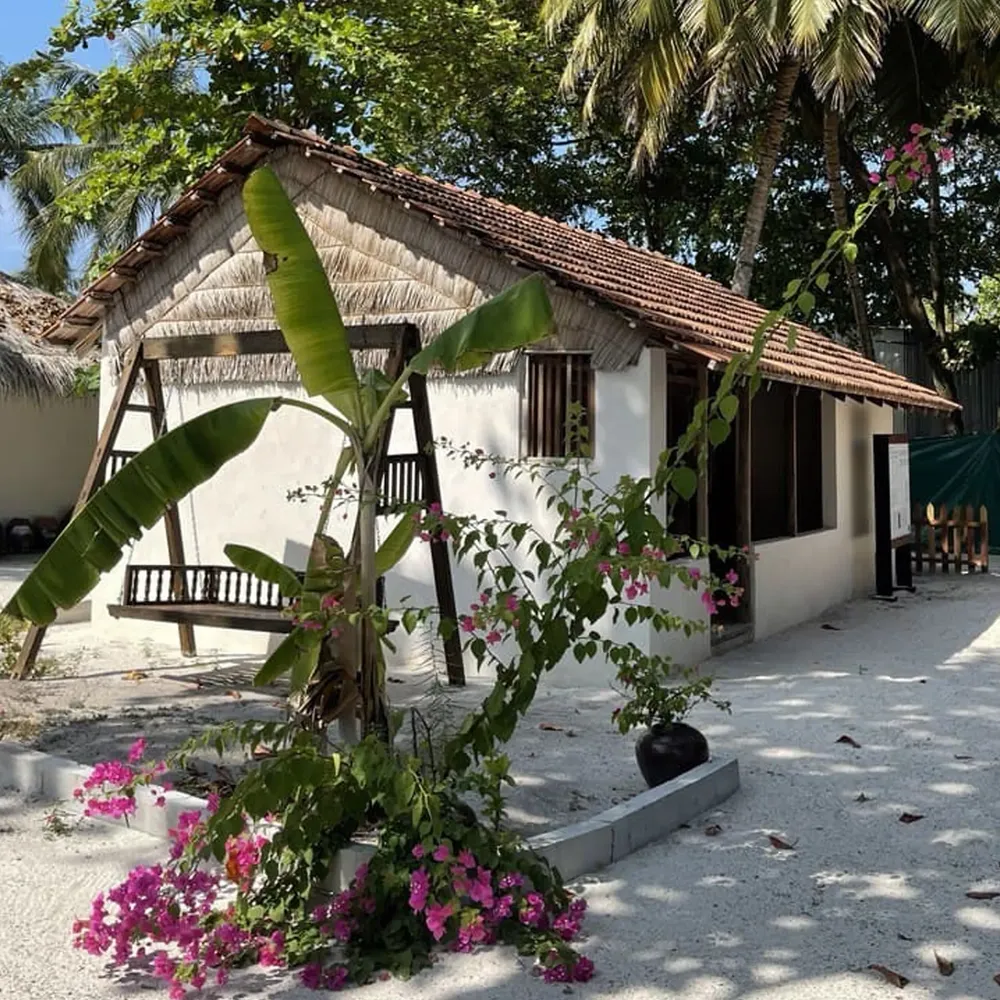 Food and restaurants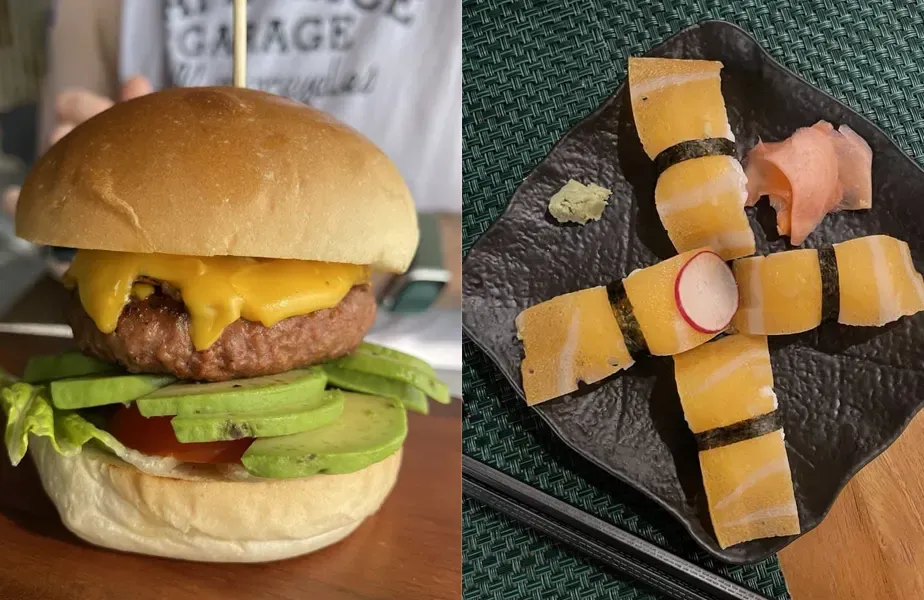 Cora Cora hotel has 4 À la Carte restaurants and a bar. Only one of the restaurants does not require prior reservations; the other three (Italian, Asian and Japanese ones) require booking through the app. The problem is that access to the app can be gained only after check-in. There are too many people and not enough spots, so if you are staying a week or less, you probably won't be able to visit some of them. I would recommend the Beyond Burger, the plant-based breakfast bowl, the mushroom rolls, and the vegan salmon sushi. They also serve pizza on a cauliflower crust and pea protein pasta.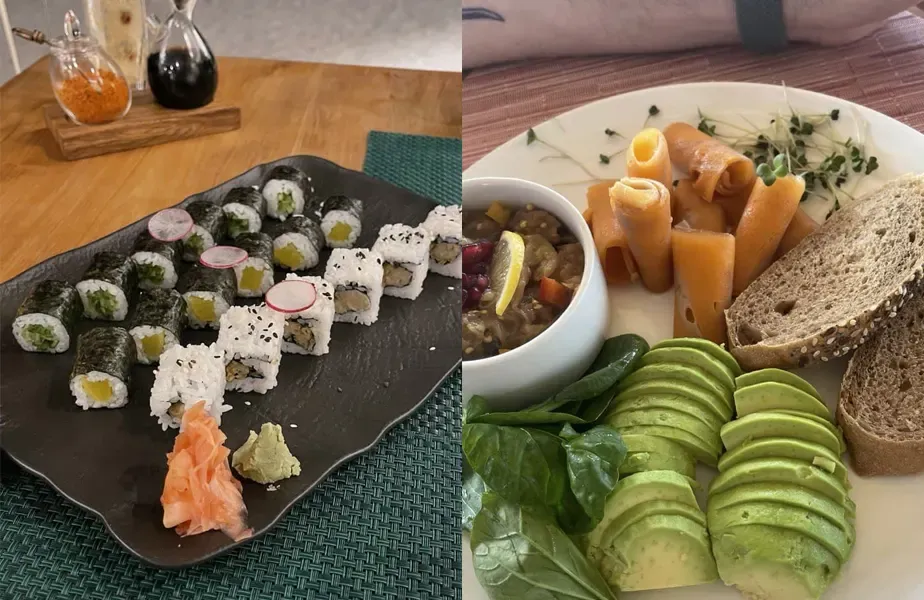 The bar is located on the beach and works from 6 a.m. till midnight. You can always get vegan banana ice cream and coffee with plant-based milk (Alpro) there.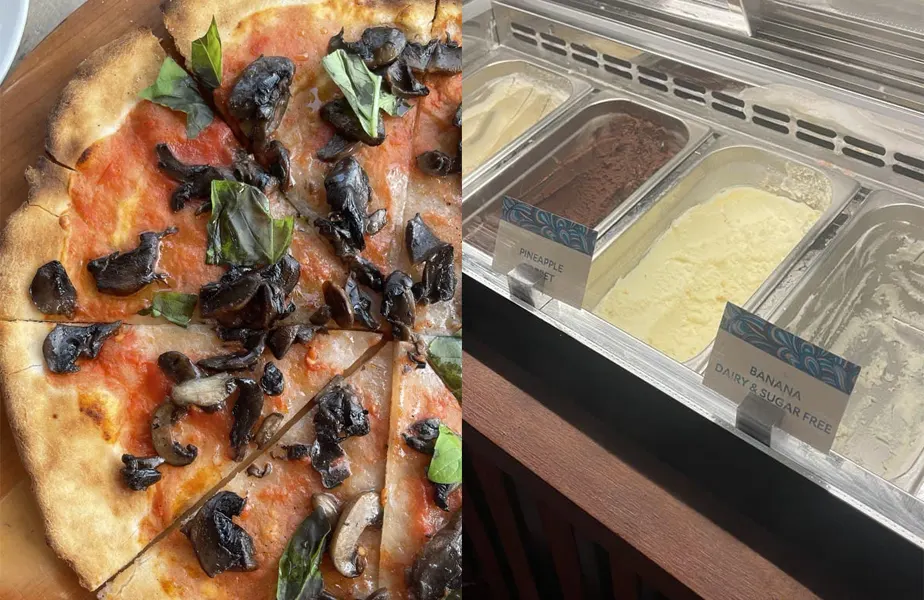 Unfortunately, there was no buffet and it was a downside for me because you could only order meals from the menu, and not everything was available. And it was also nearly impossible to find fruit. All meals are included in your stay, so you don't have to pay extra (except for coconuts, which cost 10$ each). You can dine at the main restaurant and the bar as many times as you want.
The staff is quite helpful in checking the ingredients. There are a few Russian-speaking employees who can help you out. And you can also talk to the chef and ask him to show you the sauce packaging. Despite the staff being very helpful, we, unfortunately, were not able to check some of the allegedly vegan meals, such as vegan muffins and traditional Maldive cakes Kiru Bokiba.
Prices
Prices vary a lot depending on the season, how far in advance you book your tickets and accommodations, and on your transportation option of choice.
Translated by Arina B.
Edited by Anastasia Sirotkina.